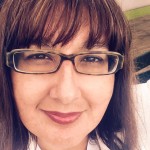 Picture in your mind someone with this background:
father's occupation: labourer

mother migrated to UK

born and raised in a working-class area

broken home in childhood

free school dinners

no access to higher education
When I was at primary school, I was told that I'd better be careful because many people with this sort of background ended up on the wrong side of the law. I'm not sure if that's true. And, as it happens, it's my background, yet I am on the Future Leaders Scheme and identified as someone with the ability to reach the highest levels of the Civil Service.
How did I break down barriers, and what's happening in the Civil Service now that makes it easier for you to break down the barriers that confront you?
Where skills can come from
When I was a kid and my mum used to take me with her to the local DHSS (DWP nowadays) I hated it. I hated the waiting and the endless hours of indignity as they'd treat my mum – a proud and clever Indian migrant – to racism and sexism. I didn't understand what was happening, but I knew I never wanted any children I might have to experience life like that.   
That kind of determination and focus on an end goal gave me two things: resilience and adaptability – resilience to withstand pressure; adaptability to do whatever was needed. And I made sure that I was respected and that my own family had more positive childhood memories.    
These are the sort of skills recruitment panels look for in prospective candidates. Far from being a disadvantage, the experiences I had as a child gave me the attributes which are a perfect fit for the Civil Service.  
The value of mentoring
I started my Civil Service career running projects in an operational delivery area, and realised I enjoyed finding better ways to achieve results. Wanting to extend the scope to find efficiencies I took the advice of my excellent director, jumped professions and took project and programme management courses to develop PPM skills. I realised that if I could help design policies to be more effective in the first place, then I could help raise productivity, so I joined a policy team in a major change programme.  
Mentoring and a flexible approach were key to my progression. I knew I needed to move on from operational delivery, but I didn't know how or the best way to go. My director acted as my mentor, helping me to understand my core values and then how to frame my career.
It's not always been easy to find mentors, but nowadays you can tap into some brilliant people through the Mutual Mentoring Scheme. This gives you access to those at the highest levels of the Civil Service, where you provide them with your perspectives and experiences and they provide you with advice and guidance. Other departmental mentoring schemes may also apply.
How can you get up if you're down?
There were hard times. I felt the frustration of having no support and no realistic prospect of promotion. Looking back, I wish there had been a group of like-minded people I could go to, people who had experience of limiting beliefs that had held them back and were in a position to understand and help me.
So, I am absolutely delighted to say that two interlinked networks focusing solely on social mobility have been formed: the Civil Service Opportunity Network (CSON) and the Fast Stream Opportunity Network (FSON).
These networks will work to help staff from lower socio-economic backgrounds achieve their potential, including building their confidence, resilience and presentation skills.
The networks will be launched with support from Sir Jeremy Heywood, John Manzoni, Jon Thompson and Chief People Officer Rupert McNeil. I am privileged to be part of their inception and I encourage everyone to become involved.
The refreshed Talent Action Plan shows how committed the Civil Service now is to having a diverse and inclusive workforce. The CSON and FSON will play a big part in the change, and you can be part of it, too.  
For more information on the Mutual Mentoring Scheme, contact Nicola Elder: nicola.elder@cabinetoffice.gov.uk

For more information on the networks, contact Charlotte Dring for CSON: charlotte.dring@communities.gsi.gov.uk; and Nicola Hanns for FSON: nicola.hanns@dwp.gsi.gov.uk/blockquote>