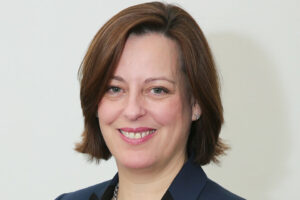 As is fitting for National Inclusion Week, my diary this week is full of events and meetings in my role as Civil Service Gender Champion.  
On Thursday, I spoke at the First Division Association's (FDA) excellent annual Women into Leadership conference. This is one of the highlights of the year for diversity, equality and inclusion, and this year's line-up contains a great array of speakers and workshops. I have always found that a strong partnership with the trade union side on diversity issues is invaluable, and I welcome the FDA's commitment in sponsoring this conference. I last spoke at the same conference two years ago, and I am still in touch with some women I met there.
Earlier in the week, I also spoke at meetings of two departmental women's networks – the newly formed network in DfID and the relaunched women's network in my own department, DCLG. Conversations with both networks covered support for women returning from maternity leave, the importance of men taking up shared parental leave, mentoring for women at key transition points in their lives, and wider questions of corporate culture. DfiD's conference system meant that our conversation included network members around the world.
Rejuvenating gender and women's networks
One of my priorities as Gender Champion is to rejuvenate and support gender and women's networks across the Civil Service. Employee networks have great potential to shape the culture and behaviours of their organisations. By tapping the ideas, passion and knowledge of people who work there, effective networks can help both to create change in organisations, and to support leaders and managers in implementing it. They can also help to create a trusted space for discussing issues of concern that may be hard to raise elsewhere.
Recently, we started to get the departmental gender network leads together as a group to compare priorities and share experiences. It now seems odd that we didn't do this before. At last week's meeting, the group discussed the relationship between employee networks, champions and HR, as well as the importance of authentic leadership at the top, so that others feel able to be themselves at work, too.
We are particularly lucky to have the women of the Environment Agency, and their award-winning network, to look to for inspiration. With their help, a group of women recently produced a guide to starting and building an employee network. Originally geared towards gender networks, the guide proved so popular that it has been rewritten to help anyone looking to launch or breathe new life into an employee network for any protected characteristic. This new Setting Up an Employee Network Guide has been launched this week to coincide with National Inclusion Week. It's a great source of information and I thoroughly recommend it.
Better management of maternity, adoption or parental leave
I recently wrote to my fellow permanent secretaries attaching another new best-practice guide – on how women and men and their line managers can and should prepare for periods of maternity, adoption or parental leave.  Again, this guide has been prepared in consultation with those who have experienced this situation themselves – and know the good and bad things that can make all the difference to someone's experience and motivation.
I am particularly keen to ensure that departments consider seriously the option of people returning to their current job after their leave is over. This isn't always the right option for the person involved, and it isn't always possible for the department to manage. But, too often, I hear of examples where (usually) women haven't even been allowed to express a preference, and have no choice other than to apply for jobs while they are still caring full-time for a new baby.
This guide is just the beginning. The next step will be to compare departments' policies and practices in supporting family leave. This work will start soon, led by Civil Service Employee Policy.
In writing to permanent secretaries, I particularly asked them to ensure that they involve their networks and their departmental gender champions in the work. This is one of the best ways to know what is really going on. We can have great guidance and policies – and the Civil Service is generally pretty good here – but we all know that it is how line managers act that really matters.
So, if you want to help the Civil Service improve on gender diversity, work-life balance, parental leave or any other aspect of diversity and inclusion, join or start a staff network. I don't think I have ever known a time in the Civil Service when the commitment to diversity and inclusion has been greater – so you really can make a difference.