I am delighted to announce that the new Permanent Secretary gender champion is Melanie Dawes. She will start in this role at the same time as taking up her position as Permanent Secretary at the Department for Communities and Local Government in March.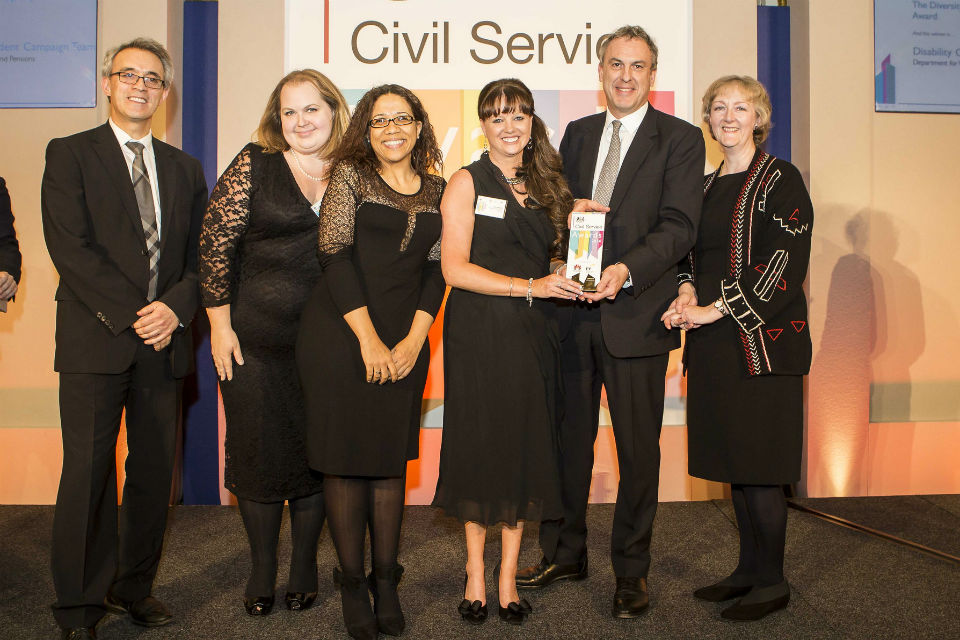 Melanie takes over the role from Sharon White in HM Treasury who will join Ofcom in March. I'd like to thank Sharon for the progress she has made on this agenda and know she has been a committed ambassador for female civil servants since March last year. While I am sorry to see Sharon go, I know that Melanie also has a strong track record on diversity. Indeed, she won a Civil Service Leading Change in Diversity and Equality award for her work as HMRC Disability Champion and has been a proactive sponsor of the new Cabinet Office Women's Network.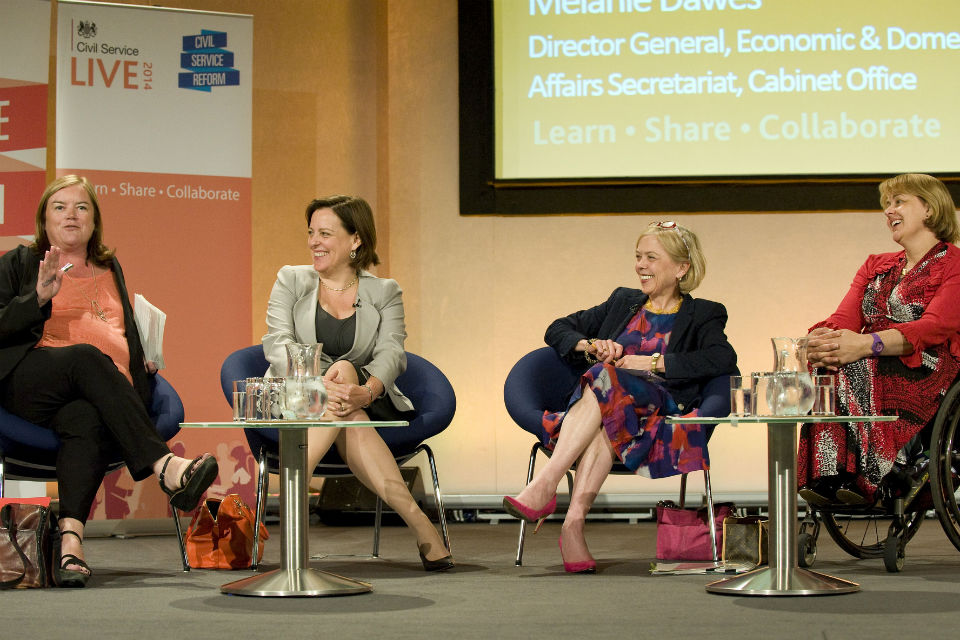 I look forward to working with Melanie, particularly with the new emphasis through the work of the Talent Action Plan.
Melanie Dawes says:
I am delighted to be the new Civil Service gender champion. In 25 years in the Civil Service I have seen great progress for women in the workplace.  When I started my career, if you aspired to the Senior Civil Service it was hard - and in some departments impossible - to get promoted unless you could work full-time. Job sharing and flexible working are now common - indeed I have benefited from this myself in recent years, as I have balanced work with being mother to my 11-year-old daughter.

But I also know from first-hand experience that we cannot take the progress we have made for granted; and there is plenty more to do.  We should be proud that we have increased the representation of women in top management posts by 50 per cent since 2003, to reach 38% today. But if we want to be a truly inclusive employer, we need to go further.  There is good practice across departments on issues such as maternity leave, job design and mentoring. But our standards aren't consistent, and in some cases they aren't high enough.

I welcomed last year's Hay Report on senior women in the Civil Service, and I believe that its conclusions and recommendations are important to men and women at all grades. The Talent Action Plan which accompanied it is now being taken forward actively, and Sharon - with help from Sarah Healey in the Department for Culture Media and Sport and the Diversity Strategy team in the Cabinet Office - has already made great progress on gender.  I look forward to playing my part in its implementation and to meeting many of you in the months to come.
The Talent Action Plan is prioritising the following areas of work on gender:
standardising and improving our approach to maternity leave and returning to work, using experience of the very best practice
developing innovative approaches to how we design teams and job adverts so that they are truly flexible and work for both the postholder and line manager
developing women's networks, including a Civil Service wide one, and increasing mentoring
improving the data that we have on how women are doing in each department and across Whitehall, so we can track progress and hold leaders to account.