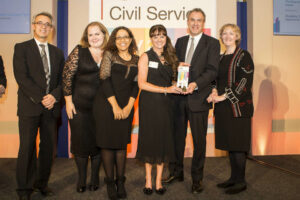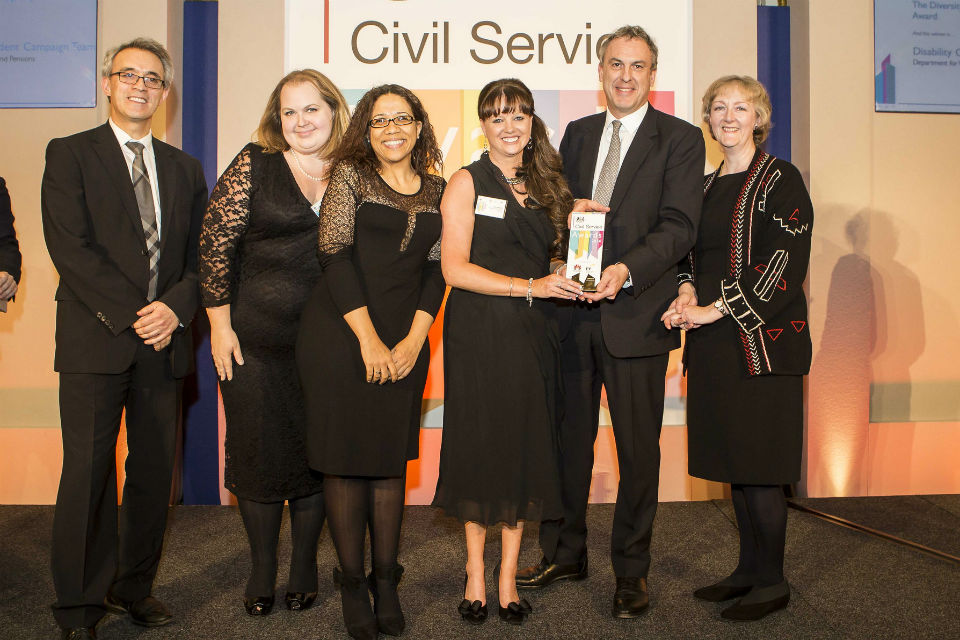 It's been a busy 9 months since I took over as Civil Service Diversity Champion. We wrote a new Strategy, the Civil Service Talent Action Plan, launched it in September and used it to start the most concerted engagement across the Civil Service on Diversity and Inclusion that I've seen. Many people have been involved in this effort, and thanks to all of them!
Our Permanent Secretaries' Champion Group (me, Sue Owen DCMS, Richard Heaton Cab Office, Sharon White HMT and Lin Homer HMRC) has been hard at work. We've held multiple discussions with staff networks, chaired focus groups and seminars, spoken at public events and on TV, and blogged and tweeted. We've also held several discussions at Permanent Secretary and DG level, including at last week's People Board and we're coming back to it at the Civil Service Board on 28 Jan. And, as promised, in the next weeks we'll publish an updated Talent Action Plan.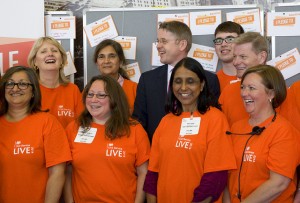 So there's a lot going on. I'm committed to making real progress on Diversity and Inclusion in the Civil Service. So is Jeremy Heywood, as he wrote in his blog earlier this week on priorities for 2015, and so is the Civil Service Board which has diversity as one of its top priorities. But fine words and activism alone are not the solution. We need action. Are we making real progress?
First let's remind ourselves why this matters. There are lots of reasons. My starting point is that fairness, non-discrimination, inclusiveness and creating opportunities should be core values for public servants. Surely that's part of our ethos and vital in the sort of workplace we want to create. And of course we should both reflect and understand all parts of the society we serve and represent.
On top of that, there is clear evidence that organisations which have an inclusive, diverse culture in which different people feel that they belong, make their own contribution, and express themselves without feeling pressured to conform to a particular stereotype are happier places to work, make better decisions and achieve the best results. McKinsey produced an interesting report on this in November.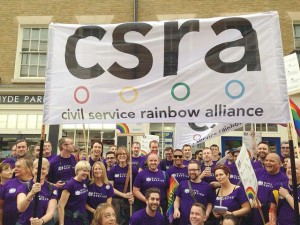 So, are we making progress? By most standards the Civil Service is a good and fair employer. On Diversity and Inclusion we have quite a lot to be proud of. More than half of civil servants are women. We've made advances in flexible working including part-time and remote working, and job-sharing. Our systems of appointment, though certainly not perfect, are by most standards open and transparent (as I've been told by our FCO non-exec Board Members). And all members of our Civil Service Leadership group have been instructed to do Unconscious Bias training – the Permanent Secretaries have already completed face to face training.
Thank you to all who have worked hard in individual departments to create change, so many of you are making impressive progress – some examples:
BIS has 50% women in their senior leadership
DWP has dedicated support to help managers implement effective workplace adjustments
HMT has 13.9% of staff working part-time, and they've run bespoke unconscious bias workshops
HMRC has set up mentoring circles for underrepresented groups in London, Manchester, Glasgow, Fife and Shipley
FCO runs a BME campaign, to improve the recruitment and internal pipeline
Department of Health has declaration rates for 93% of their employees.
Nearly two-thirds (62%) of Treasury Solicitor's Department (TSoL) staff – incorporating most government legal teams – are women.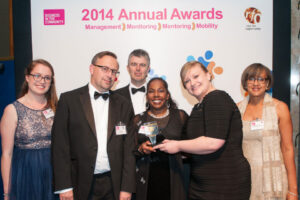 That's all good. We should celebrate these successes, because we remain a trailblazer in some areas, as recognised by the 7 external awards we won last year. But there are also areas in which we are less successful, and seem to be falling behind others. Protected and underrepresented groups face barriers to progression and promotion. Women are underrepresented in senior grades, and the proportion of senior BME staff is shockingly low. Although not everybody declares, the same applies for LGB&T civil servants and those with disabilities.
Looking beyond the protected groups, there are serious questions about socio-economic and regional diversity in recruitment to and promotion in the Civil Service. Many people feel that the stereotype remains a white, middle class, Russell Group educated man, probably from the South-East. This is simply not the case. But we have not shifted our culture to embrace difference as much as some leading, modern private sector organisations.
Like the Hay Group's report, published in September, on barriers to progress for women in the Civil Service, many of these points came through in the 3 further external reports we commissioned on the barriers faced by people from black and minority backgrounds, those with disabilities, and lesbian, gay, bisexual and transgender staff within the Civil Service. Many thanks to those of you who contributed!
The reports have just been completed and contain some hard hitting comments, and tough questions about our leadership culture, capability, performance management systems and accountability. But we welcome this challenge - and it is important that we have the confidence as a civil service to address these issues directly. Some of the cross-cutting themes emerging are that we need more systematic gathering of data, that people feel inhibited by a strong mono-culture at the top of the Civil Service which they feel obliged to conform to, that there is deliberate or unconscious bias in performance appraisals and that more systematic access to training and positive action schemes is necessary. We will respond to the key recommendations in the updated Talent Action Plan, and publish the reports alongside it.
So what – you may ask? The Civil Service is renowned for creating documents that sit on the shelf. I know we will be judged by results. That's why we've introduced new systems and structures to drive this work forward. Permanent Secretaries are being held to account for the implementation of TAP measures in their departments. A new central Diversity Strategy Team has been established in the Cabinet Office led by Andy Heyn. The 4 Permanent Secretary Champions are working to focus efforts on gender, race, disability and LGB&T. In all this we are continuing to work with Janet Hill and her Civil Service Diversity and Inclusion team who do so much excellent work to implement diversity programmes, such as the Positive Action Pathway, Youth Internships and new initiatives such as an enhanced mentoring offer for disabled colleagues.
And will we keep this up and see it through? Well, it's up to us, the leadership, to convince you that the answer is yes. So, for example, we've already tasked all Permanent Secretaries to report back on the implementation of an initial 10 recommendations of the Talent Action Plan in their departments. The results have been pulled together and Permanent Secretaries will next have to explain how they will follow up all the other recommendations.
I'm looking forward to discussing all of these points at the Civil Service Board. We're determined to maintain a strong focus on Diversity and Inclusion. We know that we are not going to solve all the problems at once. Success will require sustained effort and patience. We'll keep going!