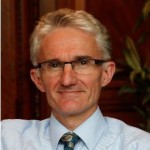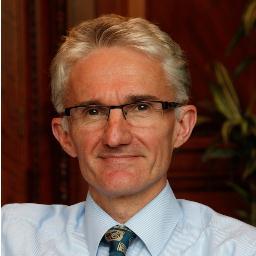 My mum left school when she was 14, and my dad when he was 16. My first memories include playing football with my grandad, who at that time made a living humping crates round a factory, in the garden of the council house we lived in when I was a little boy.
My dad's original career plan was to be a chemist. But he failed his chemistry 'O' level, as GCSEs were called then, and the job offer went with it. So he ended up in what today we would call an apprenticeship in bookkeeping, from where he went on to qualify as an accountant.
I passed the exams for a fee-paying school, went on to a posh university and have ended up in the heart of the establishment via the Fast Stream. So my experience was not the same as Charlotte, who wrote an entry for this blog last month, but her story still struck a real chord with me.
Opening up
It has been far too hard for people from less-privileged backgrounds to find their way into the Civil Service. We can only have a brilliant Civil Service, serving the whole of the country, if it is really representative of all the people of the country. But opening up the Fast Stream to bring in people like Charlotte is not the only thing we can do or need to do.
In DFID we have in the last few months welcomed our first colleagues on the Fast Track and Operational Delivery apprenticeship schemes.
They are based in our headquarters in East Kilbride, but come from everywhere from Peterborough to the Inner Hebrides. The youngest, Rachael, came to us straight from school as a result of a tip-off from her careers adviser. Others came from call centres, bakeries, warehouses, bars and many other jobs. One, Linda, having brought up her family, gained new adult qualifications in IT, which we are now benefiting from.
They are all settling in well, making a difference and we are enjoying having them.
"Amazing opportunity"
As Peter, the manager responsible for bringing them in and supervising the team they work in recently wrote to me, it's comments like the one below from Rachael that should make us look again at how we approach our own roles:
"…. I feel extremely lucky that I got a place in DFID, as you get the sense that no matter how big or how small the job is you really are making a difference to what DFID are trying to achieve globally. Being part of the Civil Service so young I feel is a rare and amazing opportunity to have, and I still can't believe that I've managed to be a part of it. I'm looking forward to completing my apprenticeship, but most of all, my career in the Civil Service."
Follow Mark on Twitter: @DFID_Mark.