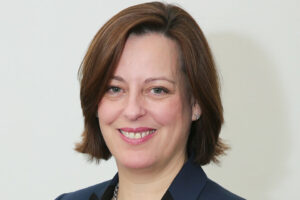 I am coming to the end of my first year as Civil Service Gender Champion. So, as well as wishing everyone a successful 2016, it's a good time to reflect on how the last 12 months have gone.
I hope there is no doubt across the Civil Service now about the commitment to diversity and inclusion from permanent secretaries and other senior leaders in all departments. We have published an ambitious new plan and all permanent secretaries have diversity objectives.
But even more important than the words is the action we are now seeing on so many fronts. New and expanded talent programmes; senior men working part-time and taking parental leave; face-to-face unconscious bias training, now the norm for leaders and managers; staff networks growing, developing and challenging. There is a buzz and an optimism about diversity and inclusion.
"Get a mentor!"
One of my favourite pieces of news in the past week was seeing MI5 top the Stonewall index of the best employers for lesbian, gay or bisexual staff (you kept that one quiet – but the secret's out now!), and to see so many other civil service organisations in the list.
And one of my favourite new-year reads was the Civil Service blog of 13 January – containing 7 resolutions for better career health. I particularly support resolution number 6 – "Be honest with your leaders". I was also glad to see number 5 – "Mentor someone, get yourself a mentor, or both". Over the past year, as I have met civil servants across many departments in my role as gender champion, the importance of mentoring and personal support has come up time and time again.
The word mentor means "an experienced and trusted adviser". Good mentoring involves creating a private, trusted space where you can share the important things that matter to you – whether they are personal, professional, or a combination of both – and drawing on your mentor's experience to help you make decisions.
To be successful, mentoring usually requires the mentee to be clear about the question that is on their mind; and the mentor to be prepared to share some of their own personal experiences. Research shows that mentoring can particularly help people who are in the minority, or at more junior grades, to have greater influence, and to progress their careers.
Sarah Rapson, Gender Champion at the Home Office, is leading a great initiative to pair up women DGs and directors with those running gender and women's networks in departments.  The idea is to provide mentoring support and advice to network leads – particularly in working out how to make change happen in their departments.
Routes to mentoring
There are plenty of other routes into mentoring in the Civil Service, too. Talent schemes such as the Fast Stream and Fast Track Apprenticeship, the Positive Action Pathway, and Minority Ethnic Talent Association (META), include mentoring. Civil Service Learning (CSL) have a coaching and mentoring database, and many departments have their own databases. Rannia Leontaridi from the Cabinet Office is working with others across government to explore the different forms of mentoring we see across Whitehall, and to establish if there is more we can do collectively to complement departmental efforts.
I have drawn on the support of mentors throughout my career, particularly at times when I have been considering a career move, or trying to work out how to balance work and family life. It isn't something that stops as you get more senior – I still draw on support from mentors – some I have known for years, some more recently. Looking back, I wish I had been braver in asking for mentoring support when I was younger. I wrongly thought I was imposing on people's time. Most people I know who act as mentors say it's a pleasure to be asked.
So, I hope 2016 will be a year in which diversity and inclusion really take off where you work in the Civil Service. An important part of making progress is to keep improving our policies on recruitment, talent, training, promotion and flexible working. But an inclusive culture is created by the way we all behave towards each other in our day-to-day working life. I would love to see our new momentum around diversity and inclusion become unstoppable. And I believe it will be if we all make it so.
You can follow Melanie Dawes on Twitter: @dawes_melanie.