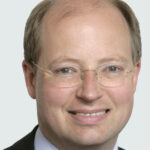 Last Saturday, 2 April, marked the beginning of 2016 World Autism Awareness Week.
This annual event provides a great opportunity to raise awareness about the condition and make a difference to the lives of autistic people across the UK.
Autism is a lifelong disability that affects how a person makes sense of the world, processes information and relates to other people. It is often described as a 'spectrum disorder' because the condition affects people in many different ways and to varying degrees. For example, Asperger's syndrome is a form of autism considered to be on the 'high functioning' end of the spectrum named after the Austrian doctor who first described it.
People with autism can experience difficulties in social interaction and non-verbal communication, and can find it hard to read the signals that most of us take for granted. Some may also experience over- or under-sensitivity to sound, touch, taste, smell, light or colours.
Why does Autism Awareness Week matter to the Civil Service?
First, the Civil Service has many employees with autism who may not be fully engaged or don't have the opportunity to realise their full potential due to a lack of awareness about how best to support people with this condition. As Civil Service Disability Champion I have met some fantastic colleagues with autism who have willingly shared their experiences and insights, and I've increasingly become aware that we need to do more to increase understanding and support in this area.
Second, the Civil Service needs to attract the widest range of talent. Many talented people with autism have specific skills that the Civil Service needs, such as enhanced perceptual functions and a greater-than-average ability to pay attention to small, apparently insignificant details. Organisations including our own GCHQ, Microsoft and software companies such as Denmark's Specialisterne have acknowledged these skills and are proactively recruiting people on the autism spectrum to meet specific skills gaps.
So what are we doing?
A lot is going on nationally, but I'd just like to mention two Civil Service events here.
 Today, we held an Asperger's Awareness Lunch and Learn session at the BIS Conference Centre in Westminster. This session was led by Aspierations, a leading organisation with specialist knowledge in this area, to discuss Asperger's in the workplace and the value that neurodiverse individuals can add.
In late June/early July we will be running an autism work-placement programme aimed at young people with autism who have an interest in the public sector. This builds on a very successful programme that we ran in DWP and HMRC last year in partnership with the charity Ambitious about Autism. The new programme aims to provide participants with insight into the workplace, develop their confidence to apply for roles in the public sector and develop autism confidence within the business. This year, we are expanding the initiative to include other departments, including the Department for Transport.
My request as Civil Service Disability Champion is that we use World Autism Awareness Week as a catalyst to increase our understanding of autism and how we can support colleagues with this condition.
If you have any comments or queries on this blog, please post them below, or contact me directly at disability.champion@dft.gsi.gov.uk.
And finally…
All of us have a part to play in creating an inclusive workplace for colleagues with autism. Ambitious about Autism has provided the following helpful checklist of key points to consider:
   

Recruitment

- A job interview can be the most daunting task for a person with autism. The questions are usually abstract, with little or no time to prepare. If a person discloses they have autism, consider a working interview or short job trial so they can show you how they can perform the job. Alternatively, ensure questions are not abstract and can be answered literally. For example, 'How would your friends describe you?' is far too abstract. Try instead, 'Tell me one skill that you are very good at.'

   

Speak to your employee about how you can best support them

– Like everyone, people with autism are vastly different and will have individual support needs. If an employee has disclosed that they have autism, do not be afraid to approach the subject. Most people with autism will know what support they need to work effectively and will be happy (and relieved) if you speak to them about it. Most adjustments and support needs are minor, but will have a very positive impact for that person.

   

Give clear, written instructions

– People with autism can find it difficult to interpret meaning through language, so concise instructions are important. For example, 'Your lunchbreak is flexible' can be ambiguous. Instead try, 'You have one hour for lunch. You can take it from 12pm and be ready to start work again at 1pm.' Some people may also take longer to process instructions. If you ask someone to 're-fill the photocopier, print some invoices and file some paperwork', they may only recall 're-fill the photocopier'. It can be very beneficial to write down instructions so individuals can refer back to what they are required to do.

   

Be aware of the working environment

– Some people with autism may have sensitivities to light and noise. Bright lights, ringing telephones or conversations between colleagues may have a greater impact on a person with autism. Low lighting at desks, a quiet space or allowing an employee to wear headphones can make a huge difference to their productivity.

   

Structure and predictability

– People with autism can thrive with structure and predictability. Often a person will become involved in a task and if disturbed may find it difficult to return to the task. Providing a regular, daily structure, will ensure an employee knows what they are required to do each day. Inevitably, there will be changes over the working week. However, providing as much advance warning as possible about any changes that will be occurring can help a person manage their day more effectively.
Follow Philip on Twitter: @PhilipRutnam.