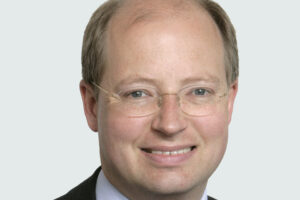 Today (Thursday 4 February 2016) is Time to Talk Day which aims to get the nation talking about mental health. Mental health problems are common – they affect one in four people every year, yet too often people are afraid to talk about their experiences because they worry it will affect their jobs or relationships. By joining together on one day, we can break the silence and help end the stigma.
Events like Time to Talk are a great opportunity to raise awareness and spur action. Talking about mental health doesn't have to be difficult! We can make it easier if we challenge the myths and create an environment in which people feel that they can talk openly and honestly about their experience.
Support can make the difference
Since I've been Disability Champion I've met a lot of fantastic people who have been willing to do just that - have an open conversation about their own experience, of stress, depression, or anxiety. I've also seen how one or two brave people stepping forward can encourage more and more to do the same. And the most moving conversations for me have been about how quite simple support from line managers can make all the difference.
Here in DfT we have a Time to Change group run by colleagues. I met them earlier this week to hear about their plans. On Time to Talk Day they are working with volunteers right across DfT encouraging conversations. We've also had some fantastic blogs in the past on the theme of 'This Is Me' –colleagues discussing their own mental health.
Tips to help you get talking
Here are a few tips that the group shared with me, to get people talking about mental health:
Be aware: Educate yourself about the support available in your workplace, and more widely. There is really good, totally confidential, mental health awareness course available via the CSL portal, and campaign groups like Time to Change offer some excellent resources
Start a simple conversation: Time to Talk day is about reaching people who might not normally think or talk about mental health. This change could be as simple as asking someone how they are feeling that day, or passing on a simple fact about mental health. Many people, for instance, don't realise that mental health problems are as common as they are and are surprised that one in four people are affected every year. So the chances are that up to a quarter of all civil servants may have a mental health problem, sometimes without knowing it
Be open: Small gestures of kindness can mean a lot, even something as simple as offering someone a cup of tea could make a significant difference
Speak up: Don't be afraid to ask for help if you need it, or to talk about your own mental health. By talking about our own experiences with mental health we give permission to others to be vocal about theirs
Be realistic: Focus on what you can reasonably achieve, and avoid placing undue pressure on yourself. Take breaks away from your desk to regain perspective, while getting a change of scene and some fresh air
Across the Civil Service there are some great initiatives to improve the support available to colleagues and line managers – like the appointment of mental health first aiders in every department. Does yours have them? Do you know where to find them?
We've also launched a new face-to-face learning event to help line managers understand mental health issues. And last year we ran a really successful work experience pilot for young people with autism, with plans in place this year to increase the number of participating departments and available places offered. Thank you HMRC and DWP for your involvement in this!
Finally, many government departments have signed up to the Dementia Friends initiative which aims to change people's perceptions of dementia by raising awareness of the illness affecting over 800,000 people in the UK. Anyone interested in becoming a Dementia Friend or get involved can do so by clicking here, or by completing the CSL Becoming a Dementia Friend product.
Let's break the taboo on mental health. What can you do today?