When the pandemic struck, Ruby Dixon was deployed to develop and spearhead Britain's national shielding programme to support 2.6m vulnerable people, and ensure that food and grants reached the needy.
I joined the Ministry for Housing, Communities, and Local Government (MHCLG) from the local government sector, and one word that unites both sectors is prolific use of the (other) C-word – 'Communities.'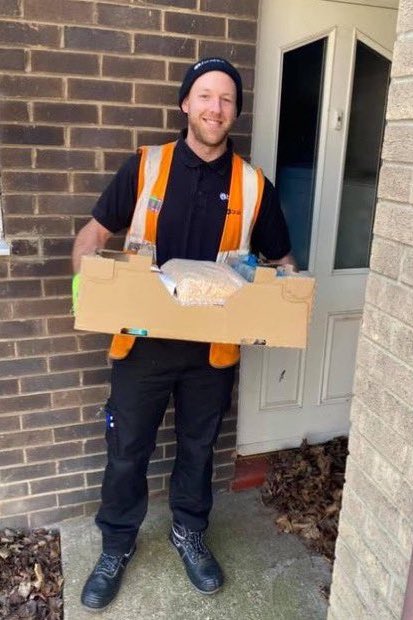 Nowhere has this been more evident than in the work carried out by my Local Government and Communities Directorate since February to support local people and places through the pandemic.
The Heineken Effect 
Right from the start of the pandemic, the local situation with personal protective equipment (PPE) posed a huge challenge for the Civil Service both in terms of size and scale.
The Ministry for Housing, Communities and Local Government PPE cell worked across government and alongside military personnel sourcing emergency supplies of masks, gloves and aprons for local communities across England.
In February, the Department for Health and Social Care (DHSC) experienced unprecedented issues.
My Directorate, Local Government and Communities, worked hard to set up a distribution system with MHCLG taking on responsibility for supplying PPE where it was most needed.
Emergency drops
This was achieved by making emergency drops to Local Resilience Forums (LRFs). These are made up of police, emergency services and local authorities who fast-tracked supplies to the frontline. This quickly became a core part of the PPE Central-Local Government working together to get the supplies to where they were needed in real-time.
This really was MHCLG at its best – stepping up in a crisis to deliver for local communities. As the pandemic progressed, collaboration across Whitehall, the NHS, military, LRFs, and councils, meant PPE reached parts of the country, other activities couldn't reach, which helped stabilise supplies and distribution.
Shielding 2.6million people
Fast forward a fortnight to mid-March, I was redeployed from my role as Local Government Efficiency policy lead, to a tiny, tight-knit and adventurous team to set up the National Shielding Programme. This would support 2.6m clinically vulnerable people advised to stay at home for 12 weeks.
Within an hour of joining the team, I was leading the historic data-sharing agreement that enabled the health sector to share personal health data under the NHS and Covid19 Acts with Councils for the first time.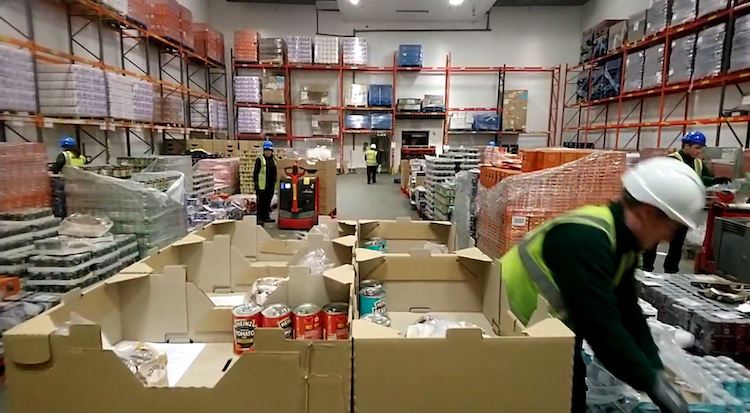 My exciting role required me to work across Whitehall to design and implement digital and phone systems for customers within 48 hours, so that people on the clinically extremely vulnerable list (with underlying conditions) could register their food, support and basic care needs both nationally and locally.
Simultaneously, we worked with DEFRA, the food industry and supermarkets to ensure those shielding had access to food and essential supplies.
Major milestone
We hit a major milestone when our Secretary of State Robert Jenrick delivered the millionth food box, and by July, this increased to more than 4.5 million boxes.
Of course, not everyone wanted a box, and for those with special dietary needs, councils, food banks, charities, and small businesses formed part of the safety blanket to help for the clinically vulnerable.
Helping those in hardship
We also worked with other departments to help councils' provide hardship grants and support for food and essential supplies to those not on the Shielding list.
In particular, MHCLG supported DEFRA to launch a £63 million Local Authority Emergency Assistance Grant and then DWP with the £170 million Winter Grants Scheme – both at pace.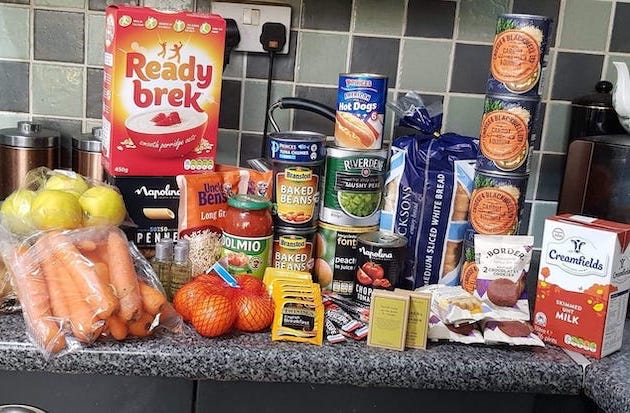 You've got to have faith
Underpinning our work were our links with faith leaders in clarity, comfort and hope for communities. For instance, working with Public Health England, MHCLG helped to ensure faith leaders and bereaved families could conduct burials safely during the pandemic.
It pays to be compliant
Local Isolation Payments encouraged and supported people on low incomes or benefits to self-isolate if they displayed virus symptoms or had been contact with someone who has.
During the roll-out phase, MHCLG enabled joint working between local government and the Department of Health and Social Care, supporting the design and delivery of the self-isolation payments scheme. It also distributed funding for councils, enabling them to make discretionary payments to individuals.
Ray of hope
Amid the suffering, there is finally a real ray of hope with three vaccines for Covid19.
MHCLG has already mobilised and is working with the NHS to ensure effective distribution so that councils and communities get swift access to the vaccine for their most vulnerable.
We recently launched and co-chair the new National Vaccine Deployment Steering Group with the Department of Health and Social Care and NHS, focusing on challenges around logistics, national communications (especially for hard-to-reach communities), and local funding and capacity issues.
People, Place, Pace
Throughout the pandemic, communities and places have remained our focus.
Elsewhere across MHCLG, the Homelessness and Rough Sleeping team supported an incredible 5,400 rough sleepers to offer safe accommodation, as well as a unique opportunity to turn their lives around.
Meanwhile our Local Government Finance Directorate worked tirelessly across Whitehall and the Local Government sector to secure £10 billion funding to date, for councils to alleviate COVID19 pressures, higher demand for adult social care, the Infection Control Fund, local Test and Trace, and income support.
Working with national and local partners
It's fair to say the scale of the challenge has been enormous, but as a department we've set up engagement infrastructure to allow us to work with national and local partners at pace.
We use real-time data to drive on-the-spot problem solving, agile decisions, taking and effective action. All whilst maximising the talent, teams, and training that make our civil service world-leading.
Opportunity
After COVID19, we'll be working to help local communities both survive and thrive, to come back stronger and to offer everyone the same opportunity to get ahead in life. 
Our key lesson is that the golden thread in the Government's safety net for our most vulnerable citizens is Civil Service collaboration of people and place, at pace.