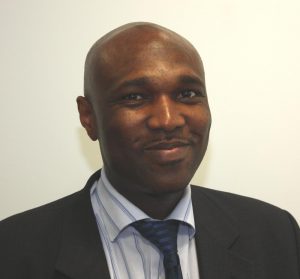 Black History Month (BHM) to me signifies a time of celebrations. Celebrations of the efforts of our heroes past and present, of their efforts expended in driving inclusivity and improving our lived experiences and most importantly it signifies how far we have come. It is against this context that I would like to join in these celebrations to acknowledge the efforts of several of our heroes who came before us including Mary Jane Seacole, Lynn Nottage, Maya Angelou, Sidney Poitier, Nelson Mandela, Malcolm X, Dr Martin Luther King, Angela Davies, Marcus Garvey and many others. I celebrate these heroes because of their efforts, we and generations to come after us will continue to rise. In the words of Maya Angelou in her 'Still I Rise' poem – "Did you want to see me broken? Bowed head and lowered eyes? Shoulders falling down like teardrops, Weakened by my soulful cries? … You may shoot me with your words, You may cut me with your eyes, You may kill me with your hatefulness, But still, like air, I'll rise. … I rise Bringing the gifts that my ancestors gave, I am the dream and the hope of the slave.
Growing up as an impressionable student of politics at the University of Benin, Nigeria, I was taught many things about great political and economic philosophers and theorists, some of whom included Karl Marx, Aristotle, Friedrich Engel, G W F Hegel, Thomas Hobbs, John Stuart Mill, Plato, John Locke, Edmund Burke, Jean-Jacques Rousseau, David Hume, Bertrand Russell, Vladimir Lenin, Max Weber etc. These were my heroes and to whom I aspired to be like as they represented what good looked like at the time, for this I blame my tutors and whoever was responsible for developing the curriculum for not exposing my young intellect to the numerous outstanding black heroes who fought for the emancipation of my race. Some of these amazing heroes would include "Lewis Latimer who helped to create the first light bulb; Mary Seacole the Crimean War Nurse; African Kings and Queens such as Cleopatra VII and King Tutankhamun and the alleged very first black Queen of England, Charlotte". [Source].
My exposure to black heroes has been varied. As I grew up I became increasingly exposed to the dominant cultural heroes within the British society including the likes of Winston Churchill, Diana Princess of Wales, Charles Darwin, John Lennon and many others. The history books for a while left out the pioneering works of Black MP's  such as Diane Abbott, Paul Boateng, Bernie Grant and those of the pioneering civil servants who had great influence in the determination and delivery of British public policy like "the HMRC Chief Digital and Information Officer Jacky Wright; mathematician Dr Nira Chamberlain who is also ranked one of the UK's top 100 scientist and OFCOM Chief Executive Sharon White"  who formerly Permanent Secretary at Her Majesty's Treasury. [Source].
Who then are are my BHM heroes?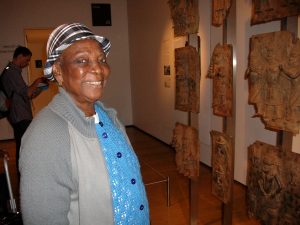 Firstly, my mum Christian Unwumaroinmwainsi Orumwense. A formidable African matriarch who imbibed in me in my formative years, the need to stand tall, hold firm to my belief and convictions and do my very best in all my endeavours. These words have remained my guiding principles in all my undertakings. Besides my mum, there have been several other heroes who have paved the way for me and for others and this is perhaps a departure from the norm but here they are. Kevin Edwards latterly of Westinghouse. Kevin, who I refer to as "the King", gave me my very first opportunity to truly be me and guided my early career journey at Siemens. Dean James formerly the Chief Operating Officer, Technology Group at DWP. Dean gave me the opportunity to contribute to public service and, like Kevin Edwards, guided my early career during my time at Siemens. Both Kevin and Dean continue to support me in my career journey. Matthew Bradley – Chief Commercial Officer at the Department for Work and Pensions. Matthew gave me a chance to work with him at the DWP in the Digital Category, he is one of the foremost inclusive leaders across the civil service, sees and nurtures the promise in everyone. Nick Joicey (Finance Director General, Department for Work and Pensions) who I worked with very briefly before my departure from the DWP and who continues to drive diversity and inclusion across the DWP.
I'd also like to mention a few others including Simon Tse – the Chief Executive Officer of the Crown Commercial Service and Cabinet Office Race Champion, Gary Badley (Executive Director, Prison Supply Directorate, HMPPS), Cheryl Avery (Executive Director – Prison Reforms, HMPPS), Justin Placide (Co-Chair of The Civil Service Race Forum) and Dee Garbelotto (Joint Chair at Highways England BAME Network) for her audacious tenacity in bringing BAME inclusion to the fore always. These are my BHM role models who are so acknowledged for who they are and for what they do. … and finally please read Simon Tse's article "We Need To Talk About Race. And Do Better" to find out how his life journey should inspire us all.
In conclusion, I'd like to leave you with these immortal words from dear mum of blessed memory as she always used to remind me "Ighayezomo my son, when someone do you a favour, remember to show some gratitude but best of all pay that favour forwards so that others can benefit from that gesture. Happy BHM celebrations and remember that it pays to always pay it forwards. Sincere thanks and gratitude to all my BHM heroes, you've all made a difference, one way or another to me and to countless many others to whom I've paid it forwards.