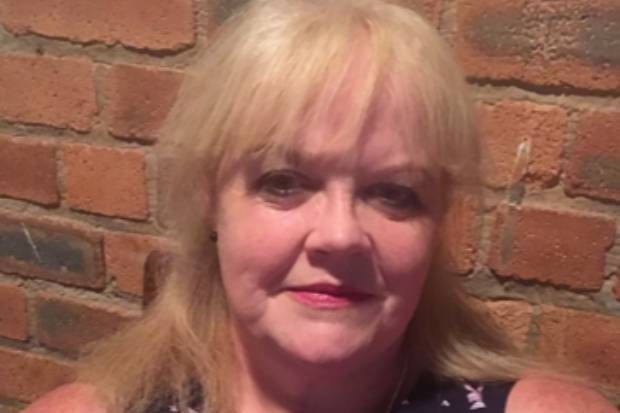 To me, inclusion is feeling a part of something, and ensuring that others feel they can be a part of it, too – breaking down barriers wherever possible to make inclusion possible for all.  
Homeworking is a lifeline for many people managing vastly different sets of personal circumstances and needs. 
Before coronavirus struck, one of the main drivers for home working was to give people managing long-term illnesses, disability or caring responsibilities the flexibility to continue in their roles. For some individuals, this can be the difference between employment or a life on benefits. It may also help reduce sickness absence for some and allow our employer to retain the knowledge and skills of motivated people. 
But homeworkers can miss out on the social side of life in the office and interact less frequently with colleagues. 
Inspiration
I have always been a 'doer', so when in 2018 I noticed a colleague become quite lonely and depressed on becoming a homeworker, I wanted to help him. I realised that others might also be struggling, too, and this gave me the inspiration to start a support network for homeworkers like myself.
The aim of the Homeworkers Network is to try and tackle the loneliness and isolation experienced by some homeworkers. It also sets out to raise awareness of the issues we experience, of the value we can bring to our employer, and to counter the risk that being 'out of sight' can also mean 'out of mind'.
Now, with the coronavirus pandemic, and thousands more civil servants working from home by default, the issue of inclusion for homeworkers impacts many more colleagues. 
And the issues we can encounter as homeworkers are the same: isolation, disconnection from colleagues and managers, and logistical hurdles, such as obtaining IT and other necessary equipment.
Support
The Homeworkers Network provides emotional and practical support for anyone in HMRC who is a homeworker or who manages a homeworker.  
We provide help with the practicalities of ordering IT and furniture and in getting the most out of Office 365. 
We have virtual coffee mornings once a month, where we make time to simply unwind from work and have a catch-up. 
We also have a chat facility on our team's site, for appropriately named 'tea point conversations'.   
We are fortunate to have some great collaboration tools at our disposal. As a group, we are constantly looking for ways to improve the information and how we share it. The network is now used daily to ask questions, get help with understanding guidance and enabling people to express themselves as if they were in an office environment.
During the current crisis, HMRC is working extremely hard to ensure that everyone who is working at home can access essential kit. This means that the Homeworkers Network has received very few additional requests for help. We continue to support existing homeworkers and respond to requests for support and advice in becoming a homeworker as part of a reasonable adjustment or as a carer.
As soon as the lockdown was announced, my director initiated daily wellbeing calls, and flagged up the Homeworkers Network as a resource. She also asked for examples of our activities, such as virtual coffee mornings, and introduced them within the directorate.
"Everyone can help someone"
My hope and intention is that the network will continue to support our home-working colleagues and make that support the norm. Homeworking isn't available in all roles, but it's an option that the Civil Service takes seriously as a way to be inclusive to those who may otherwise be unable to work. We are incredibly lucky to work for an enlightened employer. 
I have been asked on several occasions why I set the network up. I think a quote from Ronald Reagan sums it up pretty succinctly: ''We can't help everyone, but everyone can help someone.'' 
It will be really interesting to see if the experience of working from home during the coronavirus period will help us change perceptions, and lead to greater understanding of the challenges we face. 
When the pandemic is over, all departments will no doubt be looking closely at home working, the benefits and the drawbacks, and learning the lessons from the crisis. It is not difficult to see this resulting in a shift in working patterns and practices as we establish a new normal that factors in the advantages of home working for a larger proportion of staff – and we may see a more even division between working in offices and from home. 
The inclusive approach many teams are currently taking should be a great lesson to take forward.