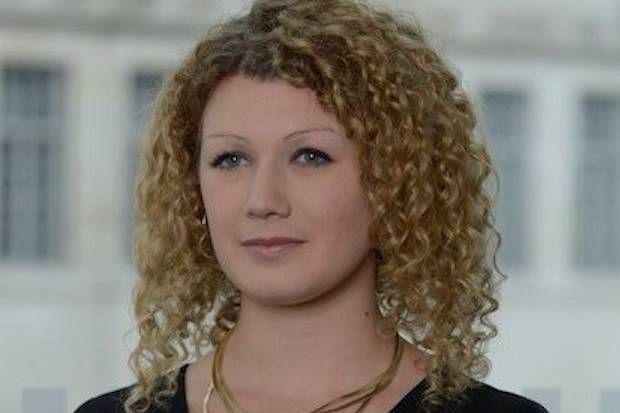 In this, the second in a series of blog posts marking the Civil Service Year of Inclusion, we asked Miranda Pottinger, a Senior Digital Services Manager in the Department for Education, to tell us what inclusion means to her.
How do you keep your balance?
When I first moved to London, I spent a little while feeling quite unbalanced. While I was enjoying my graduate programme, and spending my weekends exploring a new city, I felt constantly 'on the go'. That changed when I joined my church choir. I'd been a choral scholar at university, and had missed singing in the first few months of being in London. What I hadn't realised I missed was the regularity of rehearsals and church services: now, the Friday-Sunday pattern of rehearsal, Eucharist and Evensong anchors me, providing a bookend to my working week.
I've always worked for organisations that have recognised how important getting balance is – more through luck than judgement. My experience of the Civil Service, however, is of balance being embedded at the heart of how we approach our work. The first question I was asked when joining my current team was how I liked to work, and what my routine was likely to be. Other teams kick off phases of work with team charter sessions. These focus on how they prefer to work, what their work pattern is like, and how to get the best out of each other.
In practice this means that different approaches to work aren't just accepted but celebrated. One of the real strengths of my team is our culture: we just finished a retrospective on the last year where we particularly discussed how positive the environment we've created is, and how that has contributed to many of our team successes. 
We take a flexible approach to how, and when, and where various members of the team work. Some come into (various) offices every day, some work from home on specific days, and some (like me) work variably around other things we need and want to do. Our work patterns support our different wants and needs. We appreciate being able to work flexibly, and we trust each other. It's not about being trusted to work from home; it's about being trusted to do what we say we're going to do, and to do it well.
For me, being involved in the Anglican choral tradition is both an important part of deepening my Christian faith and a necessary way for me to make sure I keep my balance. For all the busy-ness of other parts of my life, I need the stillness and reflection of church services. Usually, this is as part of the regular cycle of worship, but there are peaks and troughs in our calendar year, particularly around Christmas and Easter. Sometimes this means leaving early from work to get to a midweek service on time, and making sure my work gets done well at other times. I'm also not a morning person, so when I'm in the office I generally prefer to start and finish later in the day – I know that's when I do my best work.
Certainly, for some people, being able to work flexibly means being able to balance work with care responsibilities: picking up your kids from school, or spending time with a relative who isn't well. That might be a permanent arrangement, or a temporary period when your circumstances change. But you can also find your balance pursuing interests outside of work. I have colleagues who are photographers, gamers, triathletes, and more, as well as those who want to spend their time outside of work, reading more about their policy area or getting involved in data hackathons. Sometimes that means taking a flexible approach to how work gets done.
None of these ways or benefits of working flexibly is mutually exclusive. The fantastic thing about a flexible approach to how, when and where you work is that – in my team at least – there's no pressure to explain why you're working in the pattern you choose. And it makes for a much richer conversation over the desks when you have the luxury of space and time to satisfy your interests. 
It means we swap stories about our families, share tips on gardening, and think proactively about facilitating work discussions in a way that means everyone who needs to be involved can be, regardless of exactly where they are. It makes us more focused when we need to get our heads down. It also means we have different perspectives on the problems we're trying to solve, which means we're better set up to escape the traps of groupthink, and come up with more creative, innovative ideas. 
Meanwhile, if it happens to be Advent or Holy Week – or even just Friday evening – you will find me in the choir stalls at my church after work, though I draw the line at singing on demand in the office. And that's how I keep my balance. How do you?