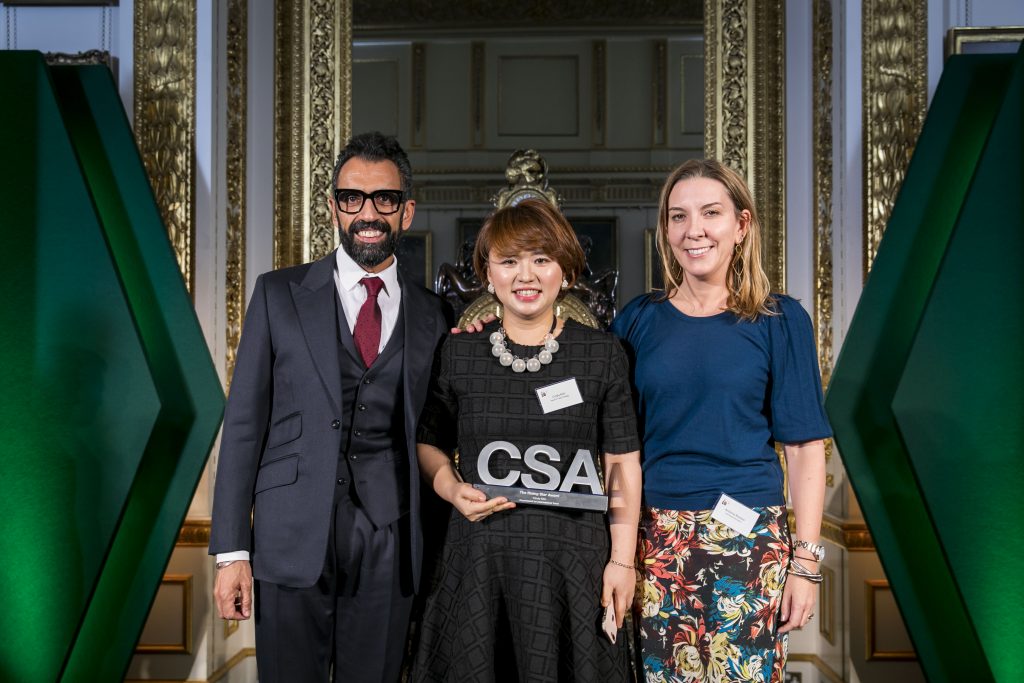 The value of partnership
Cindy Kim of the Department for International Trade (DIT), won the Rising Star Award in the 2019 Civil Service Awards. This a new category for 2019, recognising a civil servant who has made a significant impact in the first eight years of their Civil Service career.
Presenting the award, DIT Permanent Secretary Antonia Romeo highlighted Cindy's "unflappable commitment, common sense and tremendous appetite for learning", which had seen colleagues describe her as "one of the best commercial officers in the [DIT] network". Cindy is credited with in excess of £150 million in export wins since 2014, and with delivering one of the first mega-tech missions in the network in 2017, which was subsequently replicated elsewhere in the [Asia-Pacific] region.  
Cindy is clear on the value of learning and development, and created Personal Development Plan materials which she shared with the Regional Learning & Development team. Along with her drive to create a dedicated L&D Room in the Embassy in Seoul, South Korea, this has benefited numerous colleagues both there and in the wider Asia-Pacific region.
In her role as local and regional High Value Campaign (HVC) Champion, Cindy mentored all HVC owners as they worked through their forecasts and plans, spreading best practice in approaches to forecasting, and encouraging innovative approaches to marketing. The positive impact on HVC delivery across the North East Asia Region was recognised by the UK sector and business planning teams.
Cindy puts great emphasis on the value of networking and partnerships which, along with "choosing your battles carefully",  she believes, allows you to focus on "what is essential and has a more significant impact. She enjoys feeling that she is "in the right place to help and make a real difference to people's lives and their businesses".