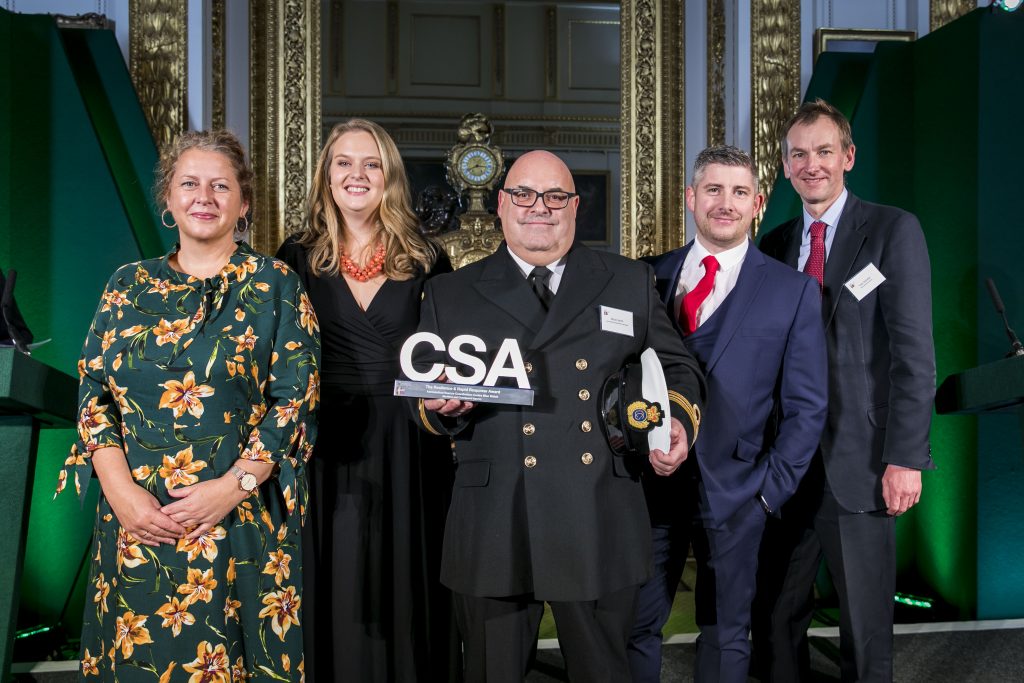 Keeping calm under pressure
The Resilience & Rapid Response Award in the 2019 Civil Service Awards went to the Aeronautical Rescue Coordination Centre Blue Watch of the Maritime and Coastguard Agency.
The award recognised the team's effective responses to three incidents in particular during 2018-19: a 130-person evacuation operation from an oil rig due to a loss of power and an approaching storm; supporting and informing HM Coastguard and the crew of a cargo vessel in regaining control of the vessel from armed stowaways; and the search for a light aircraft missing over the English Channel.
These operations demonstrated the value of UK ARCC's frequent collaboration with agencies such as the Police, the Ministry of Defence, the Home Office, Border Force, HM Coastguard and others. Their activities are often high-pressure and time-sensitive, requiring coordination with numerous groups towards a shared goal, sometimes extending across international boundaries.
The ARCC Blue Watch team worked on these incidents, two of which happened overnight, at a high tempo, showcasing their dedication and professionalism in dealing with the seriousness, complexity and volume of work in each case. At the same time as responding to these high-profile incidents, the team was also continually working on other emergencies around the country, providing the highest level of response to these as well.
Members of the ARCC team explained that their motivations are, "very simply, the need to save lives and provide help and support to people who can be in the most traumatic and dangerous circumstances of their lives", and that "there is always something that you can do, no matter how small, to make a difference." They feel very proud to wear the uniform of HM Coastguard.