I hope that you are all enjoying the warm weather and the fantastic sporting events in recent weeks. It is perhaps an opportune time, to reflect on some of the key disability activities that have taken place in recent weeks.
Appointment of Deputy Civil Service Disability Champion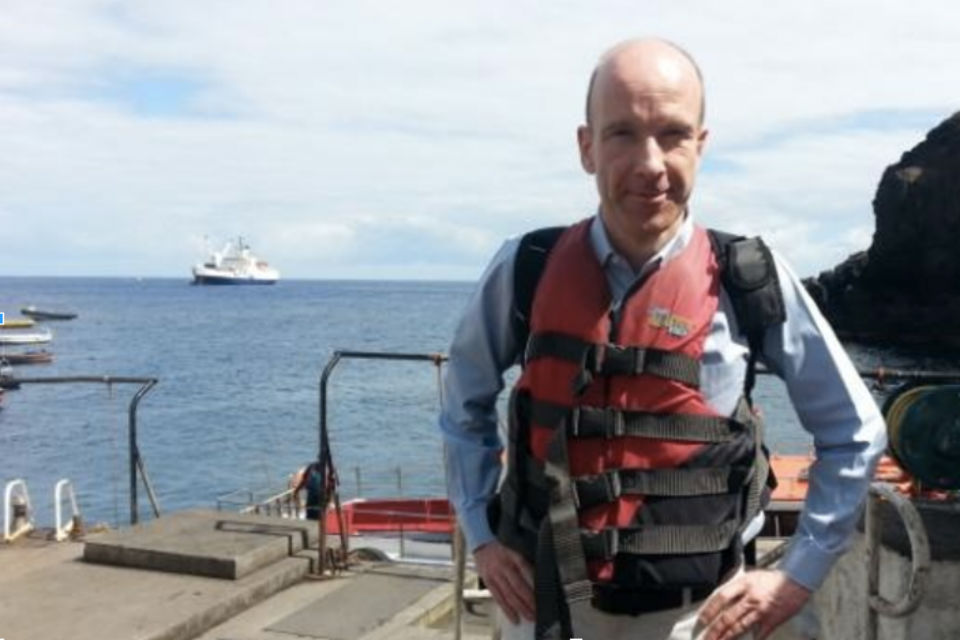 Firstly, I am delighted to announce that Ben Merrick, Director of Overseas Territories at the Foreign & Commonwealth Office, has agreed to support me by taking on the role of Deputy Civil Service Disability Champion. Some of you will already know Ben as a visible disability role model and sponsor of the Civil Service Visual Network. 
Ben has a lived experience of sight loss, and the personal insights and knowledge he can bring to the role will be invaluable in shaping and driving action to deliver our vision of a disability inclusive Civil Service. It will also give me more capacity to respond positively to requests for a Senior Disability champion presence at key disability events, particularly during weeks when several events may be running simultaneously.
 In an upcoming blog, Ben will share his initial thoughts on his role and the types of activities he has been involved in.
Civil Service Live
 I hope that many of you have had the opportunity to attend a Civil Service Live event and to hear from the many inspirational colleagues around the country who are doing fantastic things to make the Civil Service "A great place to work". I had the pleasure of participating in a panel discussion at the Newcastle event on the importance of inclusive leadership in creating a culture in which individuals can bring their full selves to work and realise their full potential. I also did some speed mentoring and chatted to colleagues on some of the exhibition stands.
The Civil Service Disability Inclusion Team delivered a fantastic session at four CS Live venues on the importance of language and recording diversity information. The sessions generated lots of discussion and common themes, which we will pull together to create a toolkit. Here are some of the insights arising.
The need to explain clearly what disability means. Many people were unaware that health conditions such as severe migraines, dyslexia and mental health could meet the Equality Act definition of a disability.

The importance of senior disability role models is critical in persuading others that they should openly share or record their disability and in inspiring others to progress to senior levels.

Too many disabled colleagues still feel that disability is perceived as a negative. We need to flip the narrative, whereby the focus is on the many strengths that disabled people can bring to organisation, such as personal resilience, diversity of thought and an ability to think outside of the box.

We need to clearly explain why diversity information is needed and how the information is used. Many people were unaware that the data is used for equality monitoring purposes to ensure that a particular group are not adversely impacted by a particular policy or working practice.
 I will share details of the full findings and resulting toolkit in a future blog.
Senior Disability Network
In April and May we held two workshops to gauge interest in setting up a Senior Disability Network to support progression into the Senior Civil Service. The network is aimed at disabled colleagues at Grade 7 and above, with over 160 people to date having registered their interest in joining the network. Volunteers have subsequently met and agreed the purpose of the network, the governance structure and an initial programme of activities.
If you would like to hear more about the network, or are interested in becoming a member, please contact the Civil Service Disability Inclusion Team.
Expansion of the Autism Exchange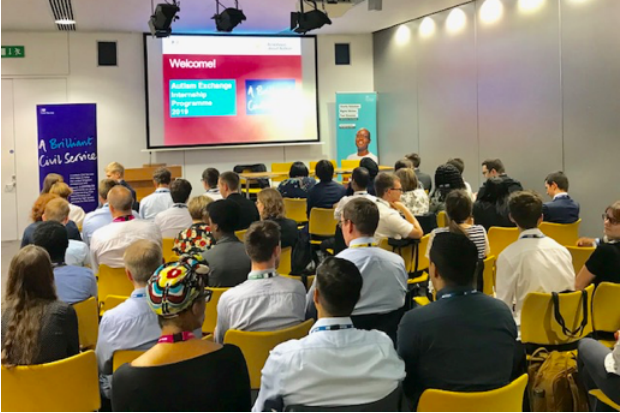 Following an initial pilot in two departments, run jointly by the Civil Service and Ambitious about Autism, in which paid work experience opportunities were offered to autistic young people aged 16 to 25, an expanded programme is now offered across the Civil Service. The 2019 programme comprises 34 placements within 18 departments.
Participants are provided with three weeks' work experience in a business area that matches their career aspirations and are also offered development training, covering areas such as networking and selection skills.
The programme has won multiple awards including: 
the Institute of Student Employers Award 2019 for Best Work Experience, Internship or Placement Programme

Recruitment Industry Disability Initiative Award 2019 for

Extending the Reach

the National Undergraduate Employability Award 2019 for Best Diversity Initiative in Work Experience.
Watch this video or visit the Ambitious about Autism Ambitious about Autism website to find out about the programme and what some of its interns and employers have gained.
Equality and Human Rights Commission Adjustments guidance
In the spring, the Equality and Human Rights Commission published some new resources on workplace adjustments. A simple animation shows what sorts of adjustments can be made at work, and a short film tells the stories of four employees and the positive impact that adjustments had on their working lives.
Job Share Finder Awarded AAA Accessibility Rating
I am pleased to report that the Civil Service Job Share Finder site, which supports flexible working, has achieved AAA accessibility accreditation. This rating recognises the ease of accessibility for disabled colleagues.
The site has been refreshed with new features, new designs and improved accessibility, to help attract registrations.
If you have not visited the Job Share Finder site recently, take a look. We would welcome suggestions for further improvements.  
What's happening where you are?

These are just some examples of the fantastic disability inclusion initiatives taking place. If you are would like to highlight an innovation in your own business area, please post a comment or send an email to: disability.inclusion@cabinetoffice.gov.uk.