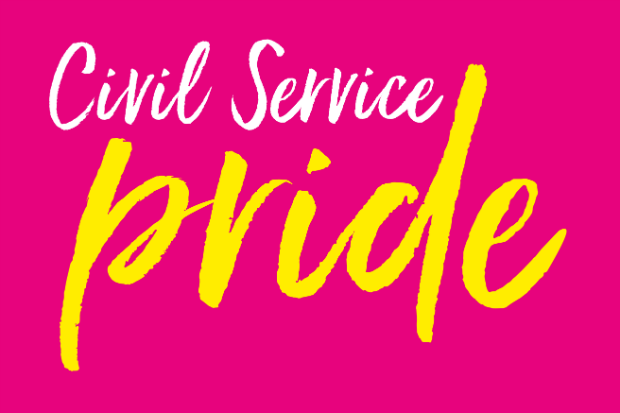 Tomorrow, in Edinburgh, hundreds of people will join together for Pride, one of a number of events taking place across the UK as part of a festival that has been described as "a dazzling display of inclusivity".
It's 50 years since the events in New York that gave rise to the modern gay rights movement. By chance, I was there at the time with my parents (their memory of that summer is better than mine), and I was lucky enough to be back there earlier this year with my wife, paying homage to the Stonewall Inn where it all began. And although the world has changed a lot since then, of course, recent events have shown that it's still vital to support Pride and to champion the rights of LGB&TI people everywhere.
You may have seen that I was announced as the Civil Service LGB&TI Champion in April this year, taking over from Dame Sue Owen. It's an honour to take on the role, and I am passionate about making the Civil Service the most inclusive employer in the UK.
I've had a great initial meeting with LGBT&I departmental champions, departmental network chairs and the chairs of the two cross-government staff networks (Civil Service LGBT+; and a:gender) to start making connections and think through how best we can all work together in the coming year.
I'm really keen to get stuck in, building on the work I've been a part of in the Department for Education (where I'm the departmental LGB&TI Champion and board-level sponsor for our LGBT+ Network). Being Stonewall's Senior Champion of the year is a real honour – now, I need to show that I'm worth it!
I've re-read Ben Summerskill's 2015 report, Don't ask, don't tell: barriers to career progression for talented LGB&T individuals in the UK Civil Service. This set out a powerful case for strong action on leadership, accountability, culture, talent processes and career development.
I'm starting to explore with colleagues across the service how we've been getting on, and what next. The bullying, harassment and discrimination statistics from the People Survey show that there's plenty more to be done. And as more than one colleague put it at my first cross-departmental meeting, it's not enough to be 'tolerant' of people's sexuality and gender identity – tolerance is a long way short of inclusion. We must leave no stone unturned in our efforts to become genuinely inclusive, where everyone feels that the Civil Service is a great place to work – a place where LGB&TI staff feel a sense of belonging, able to be their authentic selves at work, and have an equal voice in their teams and organisations.
LGBT Pride events are one piece of that jigsaw – a chance to demonstrate our support for LGB&TI civil servants, celebrate the progress we have made, and our determination to continue this crucial work. We will be represented as a Civil Service not only at Pride in London, but in Edinburgh, Cardiff, Belfast and Newcastle. Colleagues in departmental LGB&TI Networks are also organising around Pride in Glasgow and Liverpool.
I would urge all civil servants who can to support the Civil Service presence at Pride events across the country.  Further details are available from the Civil Service LGBT+ Network website.
Although I can't personally be at all of them, I am looking forward to my day at the Pride in London Parade on 6 July.  In the meantime, I am looking forward to seeing photographs and tweets about all these events.
Happy Pride!