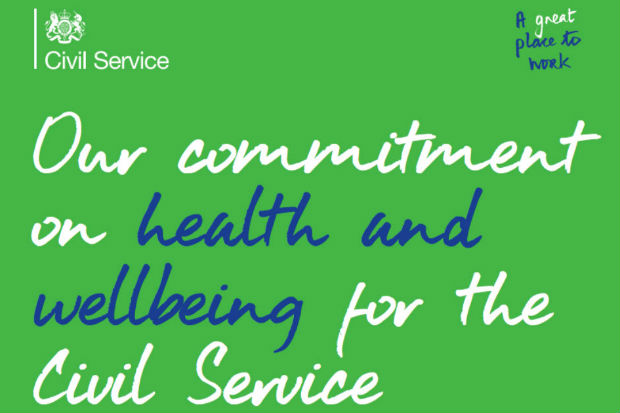 One of the first questions to come up when I took on the role of Health & Wellbeing Champion for the Civil Service in 2016 was – how will we know whether we are making a difference?
We've developed clear aims and priorities to improve employee wellbeing, with support, advice and training for individuals, line managers and senior leaders. And individual departments have put in place many interventions and activities to help their own people thrive in the workplace. Some of these brilliant initiatives have been showcased as part of the Health & Wellbeing category in the annual Civil Service Awards. Departmental champions are sharing their ideas and experiences so that we can see what works best.
But it is also important for us to collect robust data to measure employee wellbeing, so that we can see trends over time and can get a sense of what interventions are making a difference. In my November 2018 blog about our progress on health and wellbeing, I introduced the dashboard we have developed to better understand the state of health and wellbeing across the Civil Service.
These are still relatively early days and, for the Civil Service as a whole, the data only show a high-level picture. Nonetheless, it is possible to start identifying some trends.
The latest figures, compared to 2016 – when we developed our Civil Service health and wellbeing priorities – show improvements and some challenges. Three of the six key indicators are better than their baseline levels of 2016, one has deteriorated, and two are unchanged.
The index of flourishing (PERMA) has improved since 2016 and over the longer term (since 2012).

Overall sickness absence has reduced to 7.0 days per staff per year, lower than 2016 and significantly reduced over the longer term.

Fewer civil servants report being ill due to musculoskeletal conditions (one of the leading causes of sickness absence).

Our overall stress index remains steady, but, of course, our headline rate hides underlying variation across departments.

Absences due to mental ill health have reduced slightly and remain steady at the same levels as 2016. The long-term trend reduction in overall sickness absence has not been seen in absence due to mental ill health. That said, more people might be reporting it as a result of our considerable efforts to reduce the stigma associated with reporting mental health – so the lack of improvement may not be entirely bad news, and might be a sign that our policies are having an impact

There have been no recent changes in average personal wellbeing levels between 2017 and 2018, and some longer-term improvement, with a notable exception – average anxiety levels were at their highest levels in 2018 since we started measuring this
We are exploring supplementary indicators such as financial wellbeing, presenteeism and 'always on' digital culture. This should help improve our understanding of modern triggers for mental health issues.
As managers play such an essential role in employee wellbeing, we also aim to measure the extent to which people feel confident in talking to their line manager about their mental health and stress levels.
Maintaining progress
Our dashboard, combined with experimental work, should provide actionable insight over the coming year. This will feed into the delivery and evaluation of health and wellbeing strategies, the Wellbeing Confident Leaders training programme, and improving workplace adjustments for mental health and musculoskeletal conditions. (Individual departments – and, in some cases, business units within departments – will have their own granular data to help inform local decisions and policies on wellbeing.)
In the spirit of further transparency and accountability, commitment to improving mental health support and being a leading and inclusive employer, a number of departments will be reporting their progress this week.
Have a good week, and get involved in Mental Health Awareness Week.