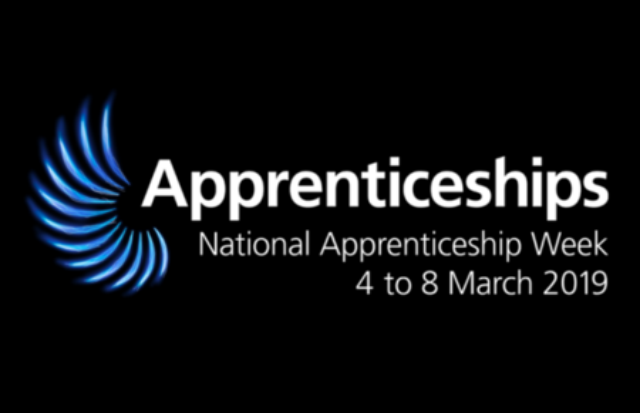 I have worked in the Civil Service for 12 years and I get a lot out of my day job.
I went to university straight after A Levels to study Criminology. Looking back, I can see I was not mature enough to handle the responsibility and lacked the self-control to attend lectures regularly and hand in work on time. So I left, which was a big disappointment to my family, especially my Mum.
I have always regretted not staying at university. I thought I had missed the boat and would not have a similar opportunity, not least because it is hard to go back to studying when you are in a full-time job.
I found out about apprenticeships by chance really – my work revolves around leadership, and the Home Office apprenticeships team got in touch to ask if we could spread the word for them, which we did.
The more I learned about the apprenticeship offer, the more I realised that I too could qualify for an apprenticeship. I applied for one at Level 6, which is degree level, and was accepted. I could not believe it, as it is such a good opportunity. It still astounds me that more civil servants aren't doing the same thing.
I am now a year into my apprenticeship and getting a huge amount out of it. I am studying Operational Business Management, which is relevant to my job, and it is fantastic to apply what I have learned in the workplace.
We have a different subject focus for each semester, and my last assignment before Christmas was on data analytics. This could not have been better timed, because I was analysing data from the Civil Service People Survey. There were reams of data at my disposal and my learning helped me to bring a more measured approach to this work. My first assignment for this year is on finance and accounting for non-experts, which again is very relevant because, as a G7, I am required to handle budgets.  
Each semester there are ten conference calls and two workshops. Your tutor and lecturers are there to guide you through them. I especially enjoy the workshops, as they give you an opportunity to network with your fellow students. There's a mixture of people on my course – some are also civil servants, but others are from different workplaces, such as British Airways. We support each other and have set up a WhatsApp group. We also email each other and speak on the phone.
An apprenticeship can be as flexible as you want it to be. I have set myself the target of completing mine within four years.  I would then like to do a Level 7 apprenticeship, which is equivalent to a master's degree. It's important to have the support of your manager at work. Mine is exceptionally supportive, allowing me time to study and the opportunity to put what I've learned into practice.
I am about to move into the policy area and my apprenticeship should stand me in good stead there as well. My first thought is always about the relevance of what I am learning to my career.
Since starting my apprenticeship I haven't looked back. It really is a fantastic opportunity, and I would encourage other civil servants to go for it.