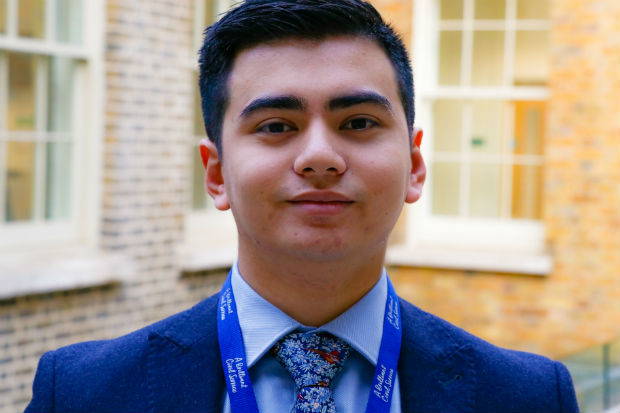 Apprenticeships are often thought of as an alternative to university in pursuing career goals. While this is true, it is more than that for others. For some, like me, an apprenticeship is a second chance.
Like many of my peers, I came out of sixth form looking forward to adult life. I was finally free to choose my course in life, and more independently capable. With that in mind, I optimistically searched the internet in search of my dream career (in the media industry).
At the same time I was going through bouts of depression, which affected my motivation and self-esteem. I often felt unable to achieve and that life was organised against me. This was reinforced by the fact that I would consistently secure group assessments and job interviews, only to fall at the final hurdle. Most of the opportunities I applied for attracted hundreds of keen applicants for a single position. I began to believe that success or failure were as much about the luck of the draw as about ability and skills.
Stepping stone
I decided to broaden my horizons and started looking into career paths that previously I would have never considered, but which might pave the way for a better future.
Reaching out to The Prince's Trust was a stepping stone to getting where I am today. Through the trust I secured work experience with The Old Vic theatre and placements on two media-related workshops. One of these workshops was heavily orientated towards marketing. This piqued my interest, leading me to abandon my one-track outlook in favour of being open to new career paths.
This ultimately led to my application to join the Government Communication Service (GCS). While it was an intensive process, which required a group assessment, interview, test and security clearance, my efforts were rewarded and the results life-changing.
What was really encouraging about the GCS apprenticeship scheme was that there were 25 places on offer, rather than a solitary one, eliminating the feeling that I was jumping into a chaotic free-for-all. Also, the fact that the Civil Service is constantly pushing for diversity and inclusivity. This was especially comforting for someone like me, coming from a lower socioeconomic group, against the stereotype that all civil servants are from the upper echelons of society and went to Russell Group universities.
Three tips
I really value the opportunity I've been given. I come into work passionate about what I do, always eager and ready to deliver. I find that my state of mind has completely shifted from one end of the spectrum (low about life) to another (looking forward to the next day). I finally have a sense of purpose and direction.
My three main pieces of advice to people considering an apprenticeship are:
Don't be rigid – there are numerous Civil Service career paths you can take. Be open to experiencing new things. You can take workshops or commit to independent research to give you an idea of what undiscovered interests you may have that could lead you in a career direction you hadn't previously considered.

Strive for self-development – regardless of how competent and skilled you are, there is always room to learn and improve. Embrace all self-development opportunities that arise through your Civil Service journey, because they are plentiful and provide invaluable benefit to your career.

Don't doubt yourself – many people are under the impression that employers are recruiting solely on the basis of a candidate's 'hard skills'. It is important to realise that 'soft skills' are valued just as much, if not more. According to research conducted by the Duke of Edinburgh's Award scheme, 95% of UK senior managers regard soft skills as equally important as – if not more important than – exam results.
This month, the Government launched its new apprenticeship campaign, Fire It Up. Running until March 2019, the campaign will help deliver on the government's manifesto promise of increasing the number of high-quality apprenticeships offered and started by 2020.

Fire It Up aims to change the way people think about apprenticeships, moving young people, parents and teachers away from a 'not-for-me' mind-set, and demonstrating that apprenticeships an aspirational choice for anyone with passion and energy.

The apprenticeship schemes running as part of the Civil Service are open to all staff, no matter what their grade or educational background. They provide opportunity for staff who want to move into new areas of work, learn new skills and are keen to identify with a profession.