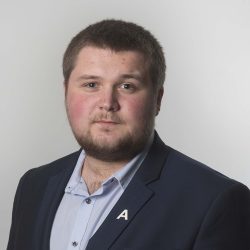 I'm one of a growing number of apprentice ambassadors who are spreading the word about the fantastic opportunities that modern apprenticeships can offer young people.
I do this as part of the national Young Apprentice Ambassadors Network (YAAN), which was officially launched by Skills Minister Ann Milton at last November's Apprenticeship Ambassadors Conference in Birmingham. Our mission is to inspire the next generation of apprentices by sharing our own experience of apprenticeships. I've already promoted the benefits of doing an apprenticeship in numerous organisations, including youth groups, schools, private sector workplaces and, of course, the Civil Service.
There's plenty to talk about, as I'm presently an Apprentice Software Developer in HMRC's Digital Delivery Centre in Newcastle. It's a really interesting job that focuses on gaining a deeper understanding of user needs. Our team's user-researcher organises regular sessions to gather feedback from real users, and taking part in those sessions is one of the best parts of the job for me. I love seeing the impact my work can have on our customers.
As an apprentice, I have the opportunity to work with really skilled people and soak up knowledge from them – a huge bonus for any government apprentice. Another big plus is being able to earn as I learn. The starting salary is really competitive and there's the added benefit of having flexible working arrangements.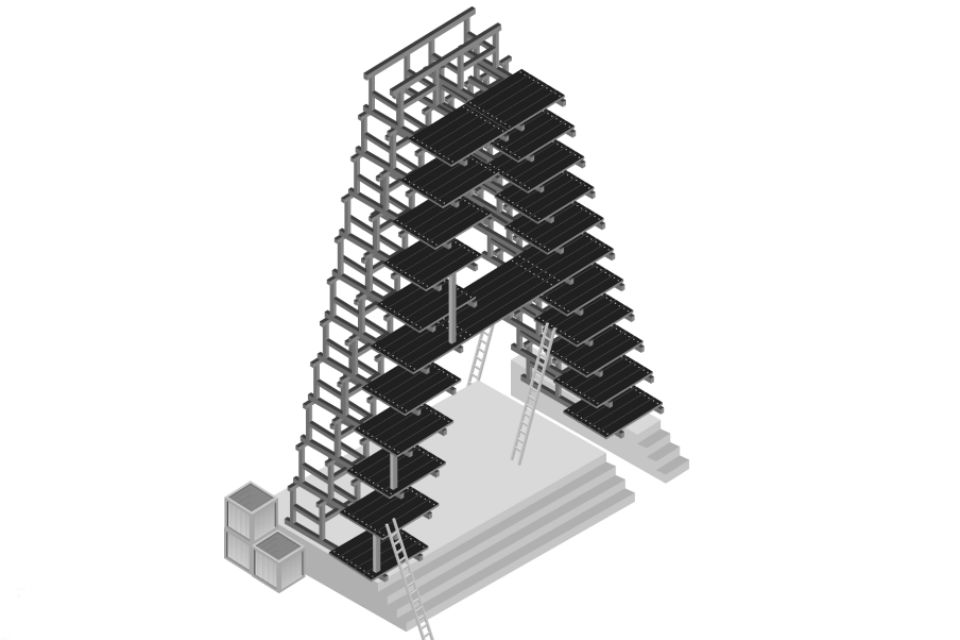 I'm proud of having gained a promotion just halfway through my apprenticeship (I'm currently in the third of four years). There couldn't be better proof that apprenticeships really can help you develop and that you don't have to wait until you've finished your apprenticeship to progress.
Apprentice ambassadors network
Another thing I'm proud of is being asked to be chair of the North East YAAN, an invitation I readily accepted. The national YAAN network has nine regions across England. The work we do is incredibly rewarding and I'm presently working with the Department for International Trade, the Cabinet Office and my home department HMRC to recruit more apprentice ambassadors from every line of government business.  
An unexpected bonus of my YAAN work was having the opportunity recently to meet Australia's Victoria State Skills Delegation at the Australian embassy in London. I went along with the Chair of the North West YAAN and we found it fascinating to learn how apprenticeships are organised in Victoria. We were also able to share our knowledge about how apprenticeships work here, including within government.  
The YAAN welcomes new ambassadors, so please consider joining if you're a past or present apprentice aged between 18 and 26. You can find out more from our website and you can use this link to join the network. I haven't regretted joining for a minute, and I'm sure you won't either.
Apprenticeships are a great way to learn as you earn – and you don't have to be a school-leaver to benefit from one. The Civil Service offers apprenticeship opportunities in a range of areas, from digital to customer service, and many lead to a recognised qualification or accreditation.

To find out more about apprenticeships in the Civil Service, read this inspiring blog from Sarah Bishop or visit the CSL website (you'll need to register to sign in). You can see current Civil Service apprenticeship offers on the Civil Service Jobs website.
The National Apprenticeship Awards, now in their 15th year, showcase the diverse range of sectors engaged with apprenticeships along with the apprentices, employers and individuals who are championing them across England. Regional finalists were announced in August and a host of regional ceremonies will take place during September. The national awards ceremony is on 28 November.