Henry Reed hasn't looked back since he completed his Fast Track apprenticeship in July 2017 – confirming his own prediction that this was just the start of good things to come.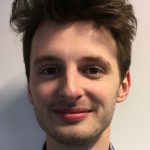 Having joined the Civil Service as a Fast Track apprentice in September 2015, I went on to achieve a distinction in my Level 4 business qualification.
The two years I spent on the Fast Track scheme have given me invaluable experience to progress my Civil Service career, as well as skills and knowledge I didn't have before.
I was promoted in October 2017 and am now working in the Policy and Parliamentary Capability team within Civil Service Human Resources (CSHR). One of my main jobs is to support the Policy Profession in joining the Fast Track programme 2018, as we'll be launching a Level 4 apprenticeship in policy-making this year. We have high hopes that this new scheme will bring in a diverse mix of individuals from across government to contribute towards policy-making, ultimately helping to make public policy more reflective of the society we live in.
So in a way I feel as if I've come full-circle. I applied for the Civil Service Fast Track Apprenticeship scheme hoping to gain a platform from which to build an exciting career. And now, through my work, I'll be offering this opportunity to others who are particularly interested in policy. This includes school-leavers, as I was myself when I began my apprenticeship in 2015.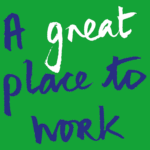 I'd definitely encourage others to apply for a Civil Service apprenticeship, Fast Track or not. I have genuinely found the Civil Service an exciting, ever-changing, and at times inspiring place to work. There is a great variety of roles on offer to suit people with different skillsets, interests and personalities. I can't wait to meet future intakes of apprentices and watch their careers flourish - hopefully alongside my own!
Find out more about Civil Service apprenticeships on the Civil Service Learning website.

You can read more here about the Civil Service Fast Track Apprenticeships - applications for the 2018 intake are now open.

National Apprenticeship Week runs from 5 to 9 March 2018.