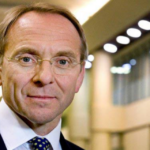 The 2017 People Survey closes next Tuesday, 31 October. With one week to go, 227,949 of you (51.3%) have completed the survey.
I encourage those of you who haven't yet completed the survey to do so. For those who have already completed it, please remind your colleagues about the deadline. We achieved a completion rate of 65% last year, and your involvement is needed to help us exceed that figure. After all, the higher the response rate, the more representative the results will be in reflecting your views, leading to positive actions across the Civil Service.
As Jeremy Heywood mentioned in his blog published to launch the survey, it's one of the best opportunities to make your voice heard, in confidence, and to directly influence real change across the Civil Service.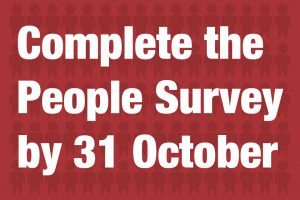 We know that there is always more we can do to meet our ambition of becoming A Brilliant Civil Service, and that's why your voice matters – to show what progress we are making, where there's still room for improvement, and how we can make the vision a reality.
The People Survey is run across nearly 100 organisations, on a department-by-department basis, and the results then aggregated for a CS-wide result. This explains why there is no central link to access the survey. You will find details on how to take part on your local intranet, or you can ask your manager.