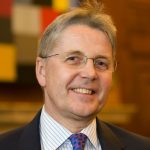 Today sees the launch of the 2017 People Survey. This is your annual opportunity to give us, in complete confidence, your honest opinions about working in the Civil Service.
That honesty is essential because the survey is perhaps the most important tool we have for making change happen in the Civil Service – change that improves your experience and helps us become an organisation we can say is truly a great place to work.
The more of us who respond, the more reliable the evidence we will have to judge how well we are doing in vital areas such as leadership, inclusion and managing change. And it will also help us establish how we can do better in all the areas that will make us the Brilliant Civil Service we aspire to be, and deliver better outcomes for the people we serve.
The 2016 survey followed a busy year: we had a new government, the referendum on membership of the European Union and, of course, the ongoing challenge of becoming an ever more efficient and skilled organisation. There were many positives in the survey:
The overall engagement score for the Civil Service returned to its highest ever level (59%) (this measures the extent to which staff feel attached to their organisation, committed to its goals and values, and motivated to contribute to its success).

Scores for questions on whether people are interested in their work (90%), have the skills they need to do their job (89%), and are trusted to do their job effectively (88%), remained the highest in the survey and give me confidence that we are up to the challenges ahead. I doubt any other organisations in Britain could match these sorts of numbers.

The benchmark score for the question 'I believe I would be supported if I try a new idea, even if it may not work' was at its highest level yet (69%). This is so important as we try to encourage a culture of innovation and creative challenge.

And the 'Inclusion and fair treatment' theme score increased by two percentage points to 76%, the biggest increase in any single theme between 2015 and 2016.
These results bear witness to civil servants' commitment to public service and their resilience in the face of change.
The last 12 months have seen no let-up in the challenges we face as we support the Government in preparing for our exit from the European Union and building a new global role for the country.
This means there's absolutely no room for complacency, and other survey results show how much more we can - and must - improve. The inclusion score, for example, has to be considered alongside the fact that the average percentage of staff who said they had experienced discrimination (12%) or bullying/harassment (11%) at work also increased slightly last year. And the score for 'Leadership and Managing Change' remained too low.
We have a range of initiatives in place to address these issues – for example the new Civil Service Leadership Academy, which will adopt an innovative approach to supporting leaders at all levels in handling the unique demands of working in government; and the forthcoming Diversity & Inclusion Strategy, which will enshrine our ambition to become the most inclusive employer in the UK by 2020.
Achieving genuine inclusion is central to our vision of A Brilliant Civil Service. This means everyone, regardless of gender, ethnicity, disability, sexuality or other characteristic, feeling supported, valued and respected, and able to be themselves and fulfil their potential. The 2017 People Survey includes new questions to support our work on combating discriminatory or bullying behaviours and encouraging inclusion. It also features new questions on awareness and understanding of the Civil Service Vision: we can't progress towards being A Brilliant Civil Service if we're not effectively communicating to our people what the destination looks like or how we are going to get there.
But, as always, we need your honest, private feedback. Last year, the overall response rate to the People Survey across the Civil Service was steady at 65%, with 280,000 of you taking part. It would be great if we could exceed that figure this year.
The People Survey is run across nearly 100 organisations, on a department-by-department basis, and the results then aggregated for a CS-wide result. This explains why there is no central link to access the survey. You will find details on how to take part on your local intranet, or you can ask your manager. 
Follow Sir Jeremy on Twitter: @HeadUKCivServ.