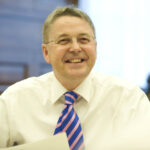 On 29 June, around 200 people gathered in London for the first of a series of events called One Team Government.
The event brought together policy-makers, digital and other government professionals, and non-public sector experts to discuss how to make government more effective. Clare Moriarty, Permanent Secretary at the Department for Environment, Food and Rural Affairs, gave a keynote speech and the event was attended by almost all central government departments, as well as representatives from local government, the third sector and other interest groups.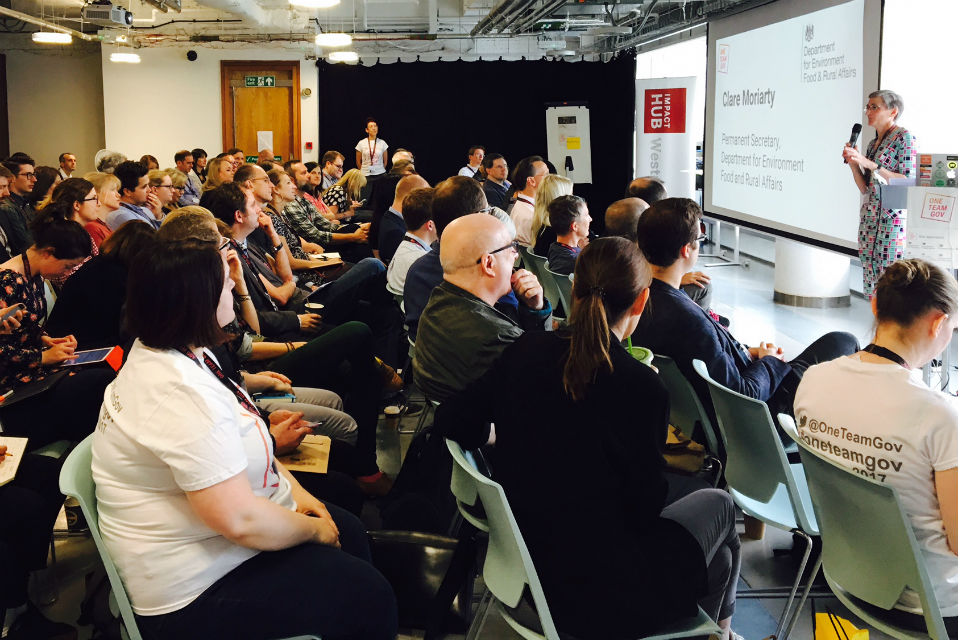 The event was an 'unconference', where attendees create the agenda on the day, to make sure the most relevant and timely issues are discussed and that everyone in the room has a stake in what is discussed. There were 30 sessions in total, including:
How working across disciplines in the education sector could help improve outcomes for schools

How do we create service-orientated professional networks that cross departmental boundaries?

2017 General Election: finding opportunities to collaborate in times of uncertainty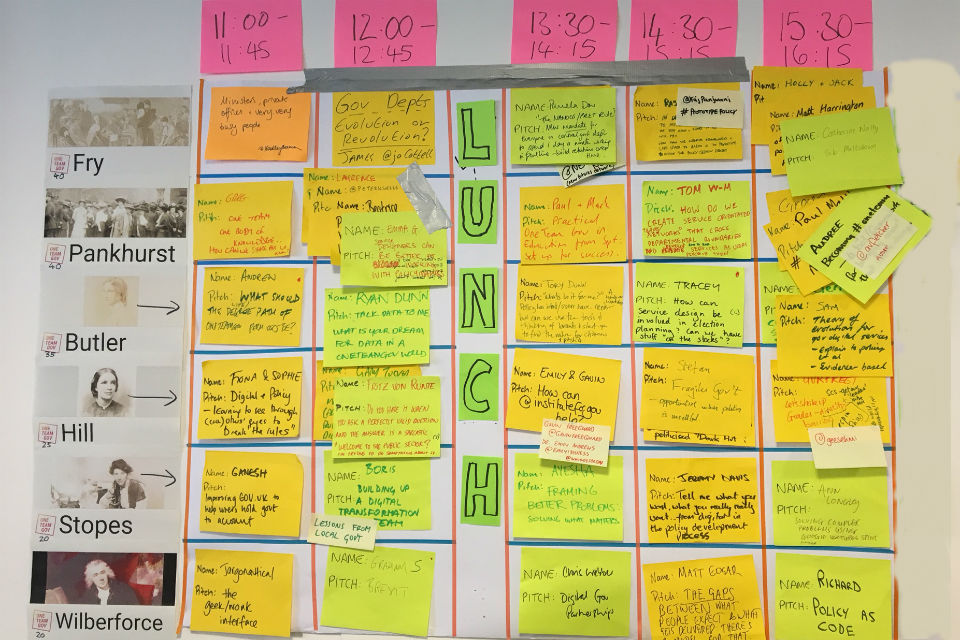 The sessions tackled these ideas in a variety of formats – workshops, panels and open discussions – with the emphasis on positive thinking, each individual's input being valued and generating real ideas for change. The wide range of voices in the room made for robust discussion, with real ideas and actions to take back to departments emerging from people who would not previously have had the chance to contribute.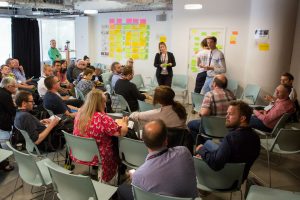 Feedback has been overwhelmingly positive, with attendees saying they really valued a shared space to generate ideas and problem solve with people whose perspectives and experience differs from their own.
As I've said before, working across boundaries is vital in order to deliver the highest quality public services and the best advice to ministers, and these kinds of events help to bring together professions and groups that don't always find it easy to collaborate.
Since then, a group of civil servants, led by Kit Collingwood-Richardson from the Department for Work and Pensions (DWP), has developed the event into a One Team Government community. The aim of this community is to work across boundaries, share ideas and take practical action for the improvement of government. The community has seven principles:
 Work in the open

– documenting our findings and lessons learned so that good practice can be shared across disciplines and departments.

 Take practical action

– focus on small actions we can take in our own workplace to allow different communities to work together better.

 Experiment and iterate

– use design thinking to test new ideas early, and be prepared to change.

 Be diverse and inclusive

– make sure our teams and the stakeholders and users we engage are representative of wider society.

 Care deeply about citizens

– focus on citizen end users right from the beginning of policy making in order to improve advice and services.

 Work across borders

– build relationships across government and outside the public sector to get the greatest range of ideas and inputs possible.

 Embrace technology

– work in a digital-first way, using the best of modern technology to improve how we work and the services we offer.
These principles are exactly the ways of working that are needed if we want to achieve our vision of A Brilliant Civil Service, and the ambition of being the UK's most inclusive employer by 2020. They have already gained traction in departments: the Department for Education and DWP are already adopting principles into their work; the Government Digital Service and the Home Office have referred to them in current recruitment campaigns; and further One Team Government events are already being planned in the Department for Education, in Scotland and around the theme of inclusion.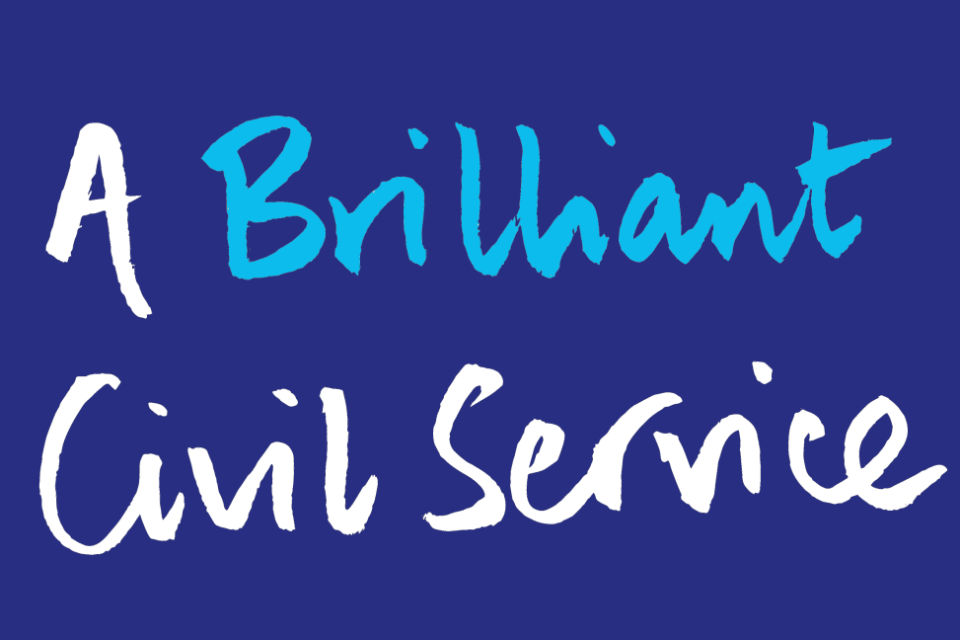 I hope these principles will galvanise collaboration between civil servants across professions and departments. If you want to find out more, you can read about One Team Government here and see some feedback from the day and what has happened since here.  
Follow Sir Jeremy on Twitter: @HeadUKCivServ