It's awards season.  In particular, you have until 21 July to nominate someone for the Civil Service Awards 2017.
I love these awards, for three reasons:  
first, because they give people a chance to thank their colleagues and to single them out with a wonderful, extravagant gesture;

second, they're a reminder to ourselves that the Civil Service does innovation, science, leadership, service delivery and project management as well as anyone, anywhere;  and

third, because every year they produce a stream of superb, human stories - about unsung heroes, brave and inspiring leaders, teams who have solved the apparently impossible.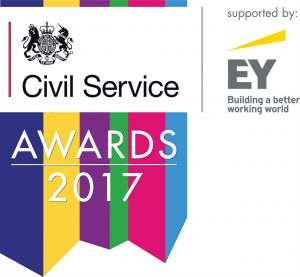 So, please have a think about who you might put forward. There are no rules about who can make the nomination. If they are shortlisted, they get to go to the magnificent awards ceremony at Lancaster House in central London.  And if they win… well, last year one of the winners described it as "the biggest thank you of my career".
And while you're deliberating, here are a few thoughts from me.  I'd like to see nominations that demonstrate our Civil Service values and our resilience.  I'd like to see stories of people helping to create a truly inclusive Civil Service.  Those stories needn't be confined to the Diversity and Inclusion awards; they could turn up in any category. And I'd like to see nominations from every part of the United Kingdom, and from every type of Civil Service team.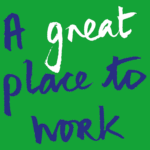 There is one new category this year - a new award for promoting health and wellbeing.  Think broadly on this one: who has worked hardest to make their part of the Civil Service a great place to work?
Over to you!  Please nominate here.