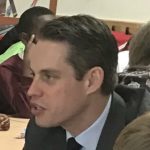 Bank manager?  Charity worker?  Zoo keeper?
Those were the top three guesses from primary school children for what Department for Transport top civil servant Bernadette Kelly's job might be.
Unwittingly, they had described the job of a permanent secretary at a government department pretty well – managing money, helping people, and bringing order!
Every three months the Department for Transport (DfT) Executive Committee visits a different part of the country. Usually we speak to transport operators and users, local government and businesses. For the most recent trip, we took a different approach and visited a primary school in Orpington, Kent, as part of an initiative called Primary Futures (part of the Inspiring the Future programme), in this case to raise children's awareness of the different jobs in the transport sector and help them make links between the subjects they learn and future careers.
The charity Education and Employers has been working with the DfT for the last four years. To date, 881 volunteers from the transport sector have signed up to volunteer with Inspiring the Future, the online portal which has over 80% of State Secondary Schools and more than 3,000 Primary Schools registered.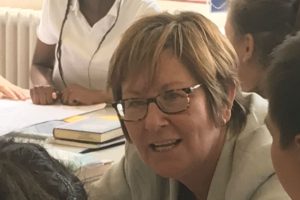 Our Transport Infrastructure Skills Strategy calls for volunteers to go into primary schools to help tackle long-term skills shortages. So we thought we should live up to that advice. And as it was International Women in Engineering Day we took some transport role models with us, including Eleanor, the engineer designing the new electric bike from bicycle manufacturer Brompton.
Describing my job to an 8-year-old might be the hardest communications challenge I've faced in recent weeks. I got caught out early trying to explain what a minister is (kids aren't as polite as my team when I'm boring them). However, I quickly found bits of my job that made sense to them. What might I want to tell drivers not to do?  "Drive drunk", "Go too fast", "Play Pokemon Go while driving".
I'll be honest: I hadn't quite known what to expect from the day. I'd probably feel more comfortable speaking to the Prime Minister than an 8-year-old. But it was genuinely really fun. No-one has described my job as "really cool" before. So, put any reservations aside and sign up to Inspiring the Future today!