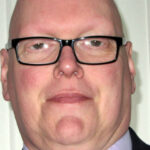 I've been a 'straight' ally to different minority groups for years now… except that I haven't.
Allow me to explain. I hate the term 'straight'. It's really outdated, and in my humble opinion quite inappropriate for two reasons.
Firstly, it doesn't really describe what I'm trying to do. In my previous posts on this blog I tried to set out that I'm interested in achieving fairness for everyone, not just one group. Secondly, it's divisive and actively indicates differences that don't do much to help.
I get involved with people. I've always been of the opinion that in order to understand the wider society that we live in, it's important to understand its component parts. Note that I say 'understand', not 'agree with'. Any agreement is unnecessary when you accept that difference is highly desirable in a balanced society.
Think of it this way: you expect to have a place in society, with all the privileges and responsibilities that come with it. Rightly so. But if you're expecting that for yourself then it follows that you should expect the same for others. It's only fair.
I suppose what I'm saying is that we need to respect each other for who we are, rather than what we want each other to be; celebrate any differences; and accept that they are what make life interesting.
So why be an ally? It's simple. You can't have an appreciation for people or groups unless you make the effort to find out what makes them tick. While you can't actually walk in their shoes, you can walk beside them, and develop empathy while you do it. And it has to be said that the more you get to know others, the more you get to know yourself. How you interact will change, and how you conduct yourself will develop.
You'll be a more rounded person, more tolerant, less stressed around others and probably a healthier person for it.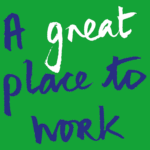 Barriers tend to fall when you get known as an ally. And being 'pro' something doesn't mean that you become 'anti' anything. You get to see bigger pictures, and the impact that actions have on others. And you get a greater sense of fairness, which is surely what we all want.
So, please, get involved with support groups, whether within the Civil Service or outside. Start identifying with people that you have little or nothing in common with, and you'll soon see how much common ground you share.