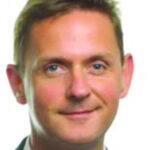 A happy New Year to all. I hope you managed to get a good break over the last few weeks.
As the Civil Service Health and Well-being Champion, I'd also like to wish you a healthy New Year. In case you've made a New Year's resolution to get fitter or healthier in the year ahead, here are a few practical tips and places to look for more inspiration.
The NHS's One You Quiz will give you a good idea of where you stand now.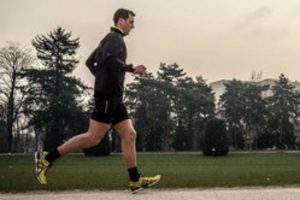 If you have resolved to become more active, NHS guidelines suggest at least 150 minutes of moderate activity each week, such as fast walking or cycling. If you're interested in increasing your activity, some ideas include:
small activities, like getting off the bus a stop early and walking the rest of the way;

twice-weekly strength exercises - take a look at some demonstration videos

here

;

trying the

Couch to 5K running challenge

.

It starts with just one minute of running at a time and builds up to a full 5-kilometre run over a 9-week period; and

taking a break at lunchtime to go for a walk.
Suggestions for a healthier, more balanced diet from NHS Choices include:
reducing the amount of sugar, salt and saturated fat in your diet, by avoiding cooking in fat and reducing the amount of processed food you eat;

trying not to skip meals, as evidence shows that this makes you more likely to snack on foods with a higher fat and sugar content;

concentrating on eating meals containing fresh, natural ingredients – using herbs and spices is an easy way to add flavour to your food;

eating 5 portions of fruit and vegetables each day – simple ways to do this include a banana with your cereal, adding a portion of salad to a lunchtime sandwich, and aiming to fill half your dinner plate with vegetables; you can learn more about food groups and portion sizes

here

.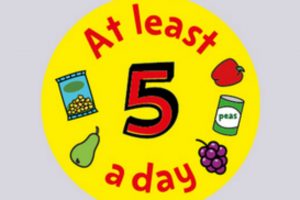 Even the experts acknowledge that rewarding yourself with the occasional treat keeps you on track with your healthy eating goals for longer, so committing to improve your health doesn't mean giving up all of your favourite foods.
If weight loss is your goal, you can download the 12 week weight loss guide from NHS Choices
Whatever your goals for 2017, adopting small changes can make a big difference over time. If you would like to share your resolutions or health and well-being tips with me and colleagues across the Civil Service, do post a comment. You might inspire somebody to begin their own personal healthy lifestyle journey this year.
I wish everyone the best for the year ahead.