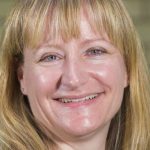 "I can't afford to send them on a course," is a comment we've all heard a lot over the past few years. This, of course, reinforces the belief that development is about being formally 'taught' on a course, when that couldn't be further from the truth. Development is about learning. And learning is about development. And it happens all the time in more forms than it's possible to count.
But who is responsible for development? The leader or the individual? And where does my responsibility, as a leader, start and stop? Let's be clear: leaders are not parents. And it takes two to tango. By this we mean the responsibility is shared. However, it is the leader's responsibility to make sure everyone has the opportunity to learn.
So how does a leader do this?
At a recent conference I told some stories about learning, both as a team and individuals, but they were all centred on the same thing – developing teams and individuals is only genuinely successful when the leader really knows their people. Knows their aspirations, their strengths, their background, their gaps. These stories were all anchored around 5 themes for developing a team through learning that is: (1) tailored, (2) continuous, based on (3) trust, which in turn is achieved through (4) connection and (5) conversation.
Learning should be tailored to the individual / team. Generic development for the sake of it never 'lands' and feels like a waste of time. It is the leader's responsibility to seek out development opportunities for members of their team and to support individuals to find the right development for them. 

In most cases this won't be a formal training course – it is far more likely to be a guest speaker at a team meeting, a shadowing opportunity, a chance to support another team, an interesting article or a conversation among the team. Where it is training, it is the leader's job to help it land with their team; put another way, to find the context and give it meaning.

Learning is continuous. You might be one of the lucky ones able to reflect each day and find the thing you have learnt, or you might be the same as many people who stumble across their learning when tested by a new situation. Either way, every day is a school day, so don't 'box' learning into the formal course space. Instead, as a leader, start to help your teams find their learning. You could try setting aside time in team meetings to specifically ask 'what have you learnt this week' or, like we did, you could adapt the weekly performance hub conversation to take the listing of successes or concerns into learning points.

/ 4. / 5. You will only really know your team, collectively and individually if they trust you. And trust comes about through connection

and

conversation.
Let's look at these together.
We all operate in pressurised environments. Whether it is the pressure of a written brief for senior leaders or delivering a vital service to the public that has direct consequences, we are all subject to the stresses of the modern workplace. Often, what gets lost in this is time for conversation. The moments where as a leader you can share a part of yourself and build a connection with your people informally.
When you have teams spread across multiple locations, or working shifts, this can be even harder. It is however essential for trust and for engagement. And we know that engaged teams perform better. So, as a leader, don't let this slip. Schedule time for it and stick to it. It doesn't have to be hours and hours, but it is a crucial part of leadership. Try asking what they do outside of work, or what they may be worrying about. Sharing a bit of yourself goes a long way towards building connections and trust. So, be ready to tell them what you're worrying about, especially if it's outside of work.
By now you are probably wondering what this has to do with development. Well, if you don't have the trust, the conversation about aspirations, strengths and development areas either won't happen or will be unfulfilling for both parties, because your team member won't be completely open with you. If you don't believe me, think back over a few of your managers, which ones you trusted and which ones you didn't. l'd bet how much you felt you developed directly correlates with how much you trusted your manager.
Finally, what do you want your legacy as a leader to be? We all have people who move on from our teams, or whole teams we leave behind when we move. Do you want to be the person who each of those individuals would work for again, or the person they would avoid? And, by the way, if the latter, you can pretty much guarantee that they would advise others to avoid you too. This isn't about being soft on people but about giving them opportunities, stretching them, knowing them, helping them to achieve their aspirations. In other words, creating the environment in which they can thrive.
And that is your responsibility as a leader.