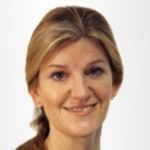 I love my job. HR (Human Resources) for the Civil Service is the place to be at the moment if you want to practice and grow professional skills and experience, deliver quality services, lead and partner on interventions that make a difference to the citizen, or lead pivotal work to support both departmental business strategy and the four pillars of the vision for 'A Brilliant Civil Service'.
All of us have a part to play, and I hope that you can see the connection between what you're doing, what you care about, and your contribution to the bigger picture.  
There's a big ask of all of us – how great is that! It does mean however, that we need to focus on our ability, our knowledge, our experience, at the same time as focusing on our responsibilities and opportunities to continue to transform the Civil Service.
While we're so busy in HR supporting the building of a great Civil Service workforce, it would be easy to neglect our own capability needs. In between other priorities, there's already so much good work going on across departments. In the HR community we are looking to build on this, to take HR in the Civil Service from good to great.
To help, we've set up the HR Capability Board: a diverse group with representatives from all over HR, from different grades, different departments and the CIPD (the Chartered Institute of Personnel and Development), our professional body.
The board has already met four times and we've had some really exciting discussions about how improving the capability of HR will help make the Civil Service vision a reality and make us a truly great, professional HR function.
To get there, we've set out the priority themes that form our strategy:
attraction and permeability – ensuring we attract and retain the right range of skills and capabilities through movement in and out of HR, at all levels
professionalism – being clear on what professionalism means for HR, and working closely with CIPD on our approach and our ambition.
career pathways – how best to implement and embed a career pathway
future state and horizon scanning – identifying the capabilities that will be required beyond 2020
culture and leadership – what type of learning culture we are aiming for to support development across the HR function 
My colleagues on the board and I would be delighted to hear your thoughts on what a truly great Civil Service HR profession looks like, whether you're already part of the profession or one of our customers, so please contact us at cshr@cabinetoffice.gov.uk.
If you're one of the 3,500 or so people in the Civil Service HR profession, we'll be keeping you posted on the Civil Service HR Employee Network on LinkedIn and OneHR.