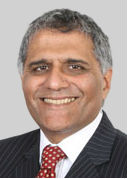 Diversity is good for business: this is the mantra that's been accepted for many years now.
In fact, the research, when looked at fully, is more mixed than that.
Diversity has certainly been found to make a positive difference to a team's performance. It is the case, though, that there is also research to show that diversity makes no difference to a team's performance, and other research that shows it is actually detrimental to a team.
The negative, and even the neutral, findings don't seem to find their way into official reports, for fear that it may lead to people being unwilling to support diversity programmes. The unfortunate side effect of this is that we fail to use the research to ask a more interesting question: why is diversity good for performance in some situations and bad in others? The answer to this is inclusion, or a lack of it.
Diversity and inclusion
Diversity is a fact of life in the UK that we can't run away from. The challenge we face now is how to create cultures in which everyone, irrespective of their background, feels fairly treated, valued and able to contribute to the achievement of organisational goals. Diversity and inclusion are linked, but they are also different. An organisation can be diverse but not inclusive, or inclusive but not diverse.
During my working life I have seen how the Civil Service has worked hard to be more representative of society. The task that many organisations now face is how to be more inclusive as well as being more diverse at senior levels.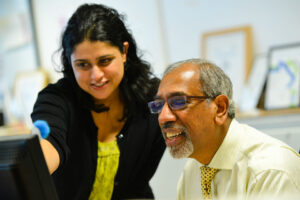 Where people feel included they are more motivated, more engaged and, not surprisingly, more productive. There are also tremendous personal benefits, with people reporting higher levels of psychological wellbeing  and feeling more resilient. In addition, where people feel a sense of inclusion they are more likely to feel able to speak up when they see things going on around them that they feel are wrong. So, inclusion not only leads to good outcomes, but a lack of inclusion is more likely to lead to poor outcomes.
Bias awareness
If we are to achieve greater diversity and inclusion we need to be more open about the factors that get in the way.
The first is an acknowledgment that bias, both conscious and unconscious, is something everyone is prone to. We are all biased: the world is not divided into those who show bias and those who don't. It is, however, split between those who recognise they are biased and those who believe they are not. It is one of the biggest ironies that the latter group is likely to be the most biased. Acceptance that each of us is biased is probably the most important step anyone can take. Without this self-awareness, bias is always someone else's problem. Bias, especially in leaders, can then lead to the creation, or the maintenance, of a culture in which certain categories of people are less likely to have their voices heard, their opinions listened to and their capabilities acknowledged.
I have never seen diversity as simply being about achieving numerical goals. It is about achieving something more aspirational and inspiring: a culture in which people feel they have been treated fairly. This is easier said than done – but when is anything worth achieving easy?
Diversity, assessment and development specialist Professor Binna Kandola, OBE, is a Business Psychologist, Senior Partner and co-founder of Pearn Kandola. His particular interest is the study of gender bias and unconscious bias in organisations. He is the author of two critically acclaimed books – 'The Invention of Difference: The story of gender bias at work' and 'The Value of Difference: Eliminating bias in organisations'. Pearn Kandola provide learning on unconscious bias to civil servants through Civil Service Learning.