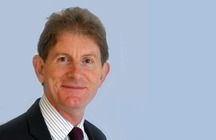 The Civil Service Leadership Statement talks about inspiring people by recognising innovation and initiative. But how do leaders at every level create the conditions for this to happen across a large, dispersed organisation?
To find out what colleagues are up to, there's no substitute for getting out and about: whether by taking part in their events, informal group discussion, or sitting with individuals to learn about their role and what would make it better.
Visiting the frontline
I recently visited the Halifax Contact Centre to learn about how teams in the North East, Yorkshire and the Humber region are responding to customer demand.
Lisa Gayton, the Halifax team leader, told me that our customers increasingly use our services between 8 to 9am and 4 to 6pm. To meet this demand, the teams had to revisit some of their own working patterns.
Lisa brought together colleagues across Halifax, including the local Trade Union, to manage this. Collaborating with their teams, and sharing learning regularly, they identified solutions that worked both for the business and for the individuals. One colleague, for example, agreed to work an extra hour and 45 minutes rather than 2 hours so that she could get the 6pm bus rather than the 7pm one!
For me, the most striking (if not surprising) discovery to emerge from this exercise was that the most powerful motivator for colleagues – which caused them voluntarily to alter some long-established home arrangements – was a desire to meet their customers' needs.
On a more recent visit to Kent, I saw the same focus on our customers from Cheryl Potts and her team of Band As, Bs and Cs. Over a two-week period, nearly all 1,000 DWP Band As, Bs and Cs across Kent attended events highlighting not just that what we do matters, but how we do it matters more.
Designed by Cheryl's team, these events combined role-play, videos and real local case histories to show very powerfully how every intervention, every contact with our customers has to count – because of the difference we can make when we get that right. One young customer had his life so transformed by his short interaction with a Work Coach that he came back and made a video of his experience, as an encouragement to keep up this good work!
These are only two examples of innovation and initiative producing excellent results across DWP and the Civil Service more widely.
Inspiring people is contagious
I know from my Directors and Executive Team colleagues that I am not alone in finding my energy levels topped up when I see first hand the extraordinary commitment and innovation that is at work in the fabric of the department. I've learned from observing leaders at every level that inspiring people is pretty contagious once you get going.
Those who do it don't conform to a personality type, but they have some common characteristics: they are authentic, they include, they collaborate, they encourage others to take the stage when they're ready, they know what they are up to, and they have some fire in them!