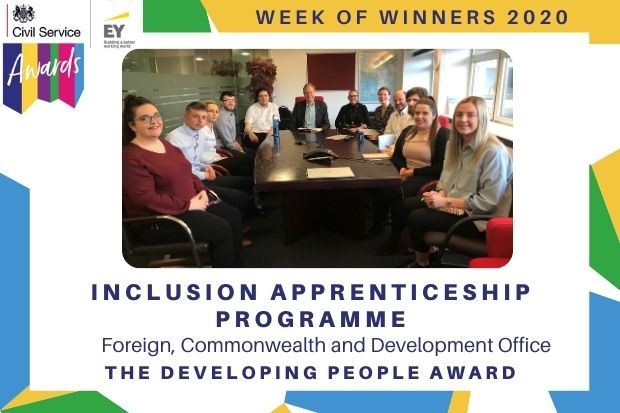 The Inclusion Apprenticeship Programme from the Foreign, Commonwealth and Development Office (FCDO) won the Developing People Award, presented by Elizabeth Gardiner, First Parliamentary Counsel and Permanent Secretary for the Government in Parliament Group in the Cabinet Office.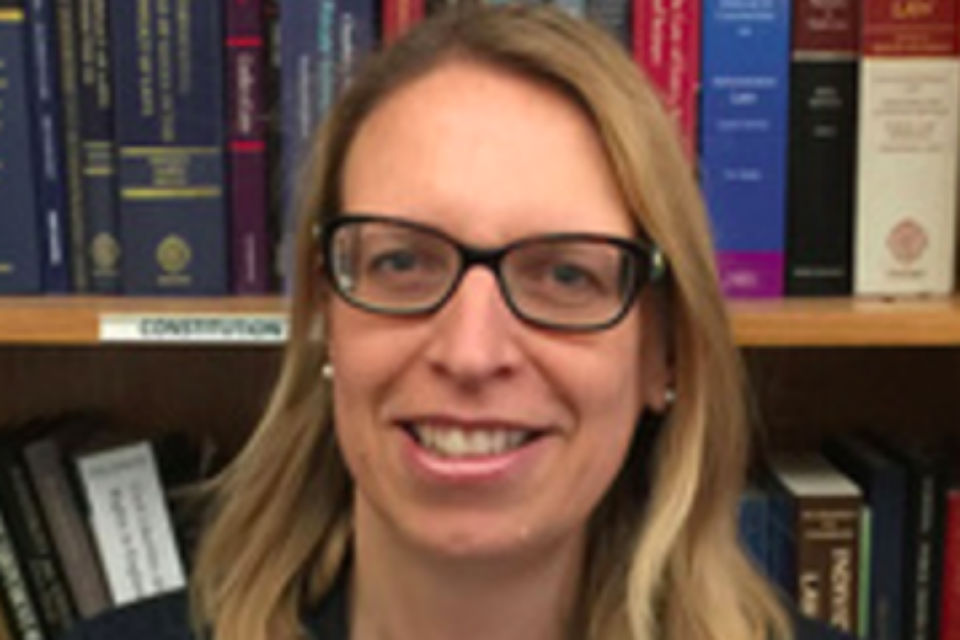 This award recognises excellence across all areas of learning, skills development, strengthening capability, and talent management. When announcing the winner, Elizabeth Gardiner said she was "delighted" for the Inclusion Apprenticeship Programme and offered them "many congratulations".
The team earned their title of category winner by designing an apprenticeship scheme focusing on inclusiveness and equity of opportunity for all applicants, regardless of their social or educational background.
Ambitious goal
In order to achieve this ambitious goal, the team removed minimum entry requirements and targeted marginalised candidates, linking up with local authorities, external social mobility programmes and schools. They also ran a social media campaign and held outreach events, including an open day where those interested could learn more about the selection process, and invited all applicants to give additional support and insight prior to the selection event.
Through partnering with their Social, Economic Diversity & Inclusion Network, the team ultimately successfully delivered an apprentice cohort which reflects the Civil Service's desire to develop truly inclusive workplaces.
Speaking on behalf of the team, Angela McNeal, Head of Strategic Resourcing at FCDO, said their win was "unexpected, as our category had very strong entries". Naturally, they were all "delighted to have our inclusion apprenticeship recognised in this way".
Angela explains that she enjoys working in resourcing, particularly being part of a large team that gets to work on complex projects. "Working in resourcing is great, as you work with candidates coming through the process into their first Civil Service role and also others developing their careers through the many opportunities that are open to them."
Making a difference
On being a civil servant, Angela says: "It means that I have the opportunity to make a difference in a complex, fast paced environment and have the opportunity, within the resourcing team, to open that career path to others."
This empathetic approach centering around openness and inclusion aligns perfectly with the best piece of advice Angela has received, which was from her mother who worked for Women's Aid for many years: "Whenever you get the opportunity to help someone - do it."
Having started off 2021 with an award win, the remainder of this year will see the team continuing to deliver their project plan, focusing on resourcing strategy and solutions for 2021 and beyond.