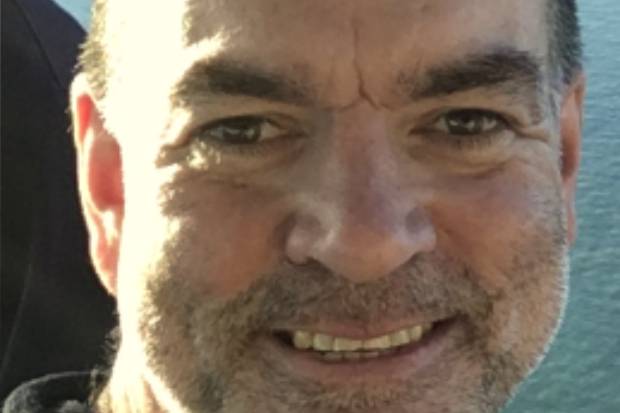 My name is Paul. I'm currently on secondment to the Department for Education from the Environment Agency.
I'd like to talk to you about inclusion and the benefits it can bring. 
First, I don't mind what ethnicity, faith or age you are – or indeed any other protected characteristic. The reason I want you and your opinions included within my work is because of what you think and how you got to that thought. Your experiences and who you are will have influenced what and how you think. That is the benefit you bring to whatever problem I or someone else is trying to solve. So inclusion means having a seat with your name on it at the table.
Second, I want to listen to what you think. So inclusion also means you getting a slot on the agenda.
Third, I want you to feel comfortable with providing input in a way that works for you. I want you to feel like you have been listened to.
We have made lots of great progress with inclusion, but it is this last point where the biggest challenge remains. Culture – and specifically workplace culture – needs to evolve to be more inclusive. 
And this brings me back to what and how people think and the power of thought diversity. We all have it, but for reasons of efficiency, effectiveness or tradition we still do many things in fairly fixed ways that restrict people in expressing their views. 
For example, you discuss something in a meeting and are asked what you think, but you're a reflector personality type, and you struggle to give your best views on the spot. But the agenda drives on and your chance has gone. This is not inclusive. It risks missing incredibly important input because of the environment we create. Society caters for the majority and doesn't do enough to make the adjustments (reasonable or otherwise) for those different thinkers and to embrace diversity of thought. 
What true inclusivity means
I struggle with anxiety, I'm also depressed and on antidepressants, and since I take these every day I've ticked the disability box. This might now mean my mental health is a protected characteristic, but I've probably been like this for years and it's always affected how I think, as mental health does.
The way my mind works means I have been described as grumpy, direct, impatient and focused on the negative. But it also means I am passionate, driven, creative and brilliant at spotting what might go wrong. 
True inclusivity means allowing me to be myself, and not just because I may tick a certain box. 
True inclusivity means accepting I can be impatient, but also recognising my drive to get things done.
True inclusivity means not telling me to focus on the positives, but respecting that is not my default thought pattern.