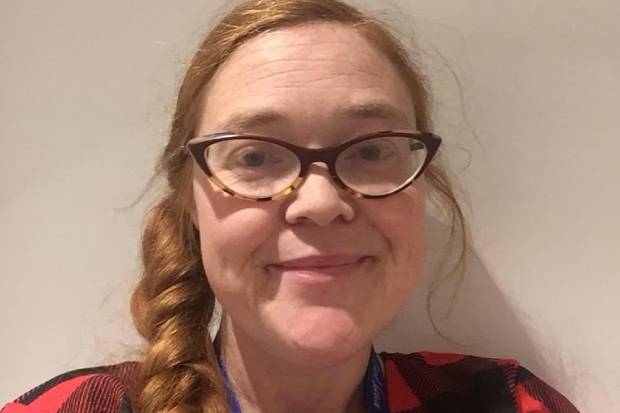 I have dyslexia, and some other health conditions that make my dyslexia worse at certain times. There are times when it is hard to know if it is my dyslexia or my other conditions that are causing me issues. 
Having dyslexia used to hold me back, and it was certainly the reason that I didn't always put myself forward for some opportunities, because I felt I would struggle. My confidence in my own abilities has suffered as a result of my various conditions and barriers. Eventually, I reached a point where I felt I needed to have a conversation with my line manager and ask for help. The help I received, in the form of a workplace adjustment simply changed my working life. And with that, my confidence and my self-belief.
Assistive technology
I use ClaroRead to help with my written work. There are similar products and tools available, but this one works well for me. The tool reads out to me the words I am typing and highlights where I have made mistakes. It is a dual approach to improve cognitive ability to read and to help me get my grammar and spelling right. I can't overestimate the value it has added to my work – it is simply essential.
I use two screens, so that I can cut and paste my corrected written work into one screen, taking the version I am working on in ClaroRead from the other screen. During the lockdown restrictions, I have found it harder to do this using the laptop as one of my screens but am doing my best to be pragmatic as arrangements are made for my other screen to be transported to me whilst I work at home.
I also use Inspiration software – a mind mapping tool. This allows me to type out all my ideas, and they are transferred into a visual map. I use this when in the planning process of a project/task. It allows me to visually see a clear starting point, and helps to ease reduce confusion/brain fog feelings, reducing added stress. I don't use this software on a daily basis, but it is equally invaluable to supporting me at work.
Like everyone else, I miss the office chats with my colleagues, more than most, perhaps. I tend not to favour emails and instant messaging, to check my understanding of work requests, for example. I miss not having the opportunity to ask a quick question, but, like everyone else, I am getting used to a new way of working, and using Google Hangouts means I can ask questions and confirm my understanding – it's a lifesaver!
Levelling the playing field
I would urge anyone who is struggling because of barriers at work to talk to their line manager. The range of assistive technology that is available, particularly for dyslexia, is a game changer. My workplace adjustments have levelled the playing field for me. I can now understand the work I am doing just as well as the colleagues in my team, and I feel good about that, and about myself. In fact, I would go as far as to say that I really don't know how I managed without my assisted technology adjustments before.
Also, remember that workplace adjustments is not a one-stop shop. New innovative adjustments are available all the time. So, if you had a workplace needs assessment, say, five years ago, chances are your role and barriers may have changed slightly. So, don't be afraid to discuss this as a possibility with your manager.