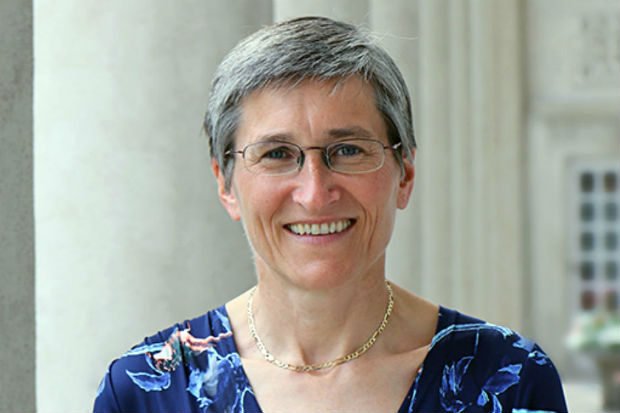 The new year offers not only a look ahead at what is to come, but a chance for reflection on the previous year, and I wanted to share some of the many highlights of 2019 from my role as Civil Service Faith and Belief Champion.
Firstly, I would like to say a big thank you to the fantastic group of departmental faith and belief champions and the growing number of brilliant faith and belief employee networks who have helped to deliver the programme I set out in June.
In 2018 we saw a new Humanists network established across government, and I was delighted to see another cross-government network launch in 2019, in the form of the Hindu Connection. The networks are essential in demystifying faith and belief, helping colleagues to understand the beliefs that shape people's identity and what they wear, eat and do as a result.
In November we celebrated Inter Faith Week, which was shaped around the theme of building bridges, highlighting the shared values we all have, no matter what our religion. We had more events and discussions around the country for Inter Faith week than ever before. I had the pleasure of sharing a podium with Nuzhat Ali (chair of the cross-government Muslim Network and winner of the first Civil Service Diversity & Inclusion award for Faith and Belief) at an interfaith 'mixer' event, where around 100 colleagues shared their stories.
We have also started to address the more difficult topics that surround faith and belief. It was a pleasure to be able to explore one aspect of that question jointly with Jonathan Slater during National Inclusion Week, at an event focused on the intersection between faith and sexuality. There is no easy answer to some of the issues we surfaced, but the chance to do so with the support of so many civil servants was extremely valuable as we continue our journey to being the most inclusive employer we can be.
It has been a busy year, and I expect 2020 to continue in that vein as we seek to deliver a 'Year of Inclusion' across all of our work, not just faith and belief. That will give us the chance to develop more practical guidance like the Faith and Belief Toolkit we launched in June. It will also give us the chance to explore how confident discussion of faith and belief can lead to more inclusive policy making, which I know will improve outcomes for the citizens we serve.
So, to finish, I would like to wish everyone a happy new year. I hope those of you who celebrated Christmas and Hanukkah had a restful festive break, and suggest that we all take the time to reflect on 2019. Let's think of the connections we have made and how we can not only build on them but reach out to make new ones in 2020.