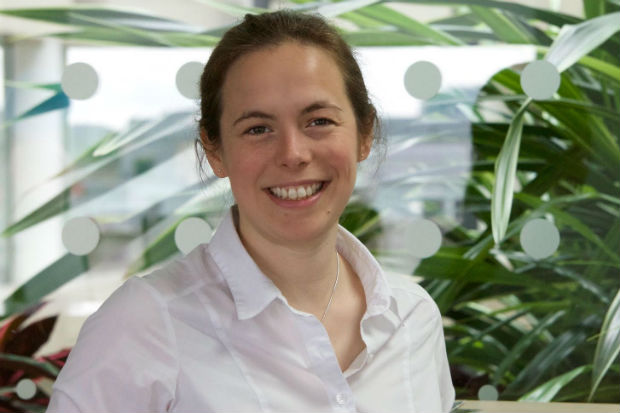 I identify as bisexual, or pansexual. I tend to use the terms interchangeably and depending on the conversation. 
Bisexuality is where you are attracted to two genders (generally male and female), pansexuality is an attraction regardless of the gender of the other person, it acknowledges that gender isn't necessarily binary and that gender is not a defining factor in attraction for some people. 
Pansexual probably fits me better because I tend not to notice the gender so much as the fact that I'm attracted to a person, it just isn't an important factor for me to consider.
We know from Civil Service People Survey data, and from what our members tell us, that the employment experience for bisexual civil servants is different from that of their lesbian, gay and straight colleagues. 
Bisexual civil servants are more likely to experience bullying, harassment or discrimination and are less well represented in SCS feeder grades, along with those who identify their sexual orientation as 'other'. 
We also know that bisexual people are less likely to be open about their sexuality and it means that there is very little visibility of bisexual people in the Civil Service. 
And visibility is important. We want the Civil Service to be a diverse and inclusive place to work. 
Earlier this month, Jamie Barton significantly raised bi visibility by not only wearing a dress in the colours of the bisexual flag for her performance as soloist at the Last Night of the Proms, but by waving the bi flag instead of the more traditional Union Jack. For me, as a bisexual musician, that was a validating moment. 
And from the reactions I saw on social media I wasn't the only bi person to feel that way. We know that role models are important. We know that if we can see someone succeeding that we can identify with, then we are more likely to at least aspire to succeed, and therefore be more likely to achieve success. We have those people in the Civil Service (an excellent example being the brilliant and bisexual Emily Miles) but we need to celebrate them more. 
Lack of bi visibility is why I wanted to make sure that one of the things I delivered on as Vice-Chair, and now as Chair, was a better provision from the CS LGBT+ Network for bi civil servants, which we have done. 
Under the outstanding leadership of Mary Peart, the Bi+ Inclusion Team has delivered a project that researched the experiences of bisexual civil servants, identified how they could be better supported and then put in place an action plan to support them. A plan that has included BiSpace (coming soon to a city near you…), a community space organised by bi+ civil servants where bi+ civil servants can meet and share experiences (if there isn't one near you and you want to set one up, then please get in touch). 
We have also launched a Bisexuality Factsheet, designed to raise awareness of bisexuality and the experiences of bisexual civil servants, and a Facebook group where bisexual civil servants can network.
I'm really proud of what our Bi Team have achieved, and I'm looking forward to seeing them deliver more. If you want to link in with them, then join their mailing list here (please tick the box indicating your interest in bi issues), and if you want to volunteer to help them, email info@civilservice.lgbt.