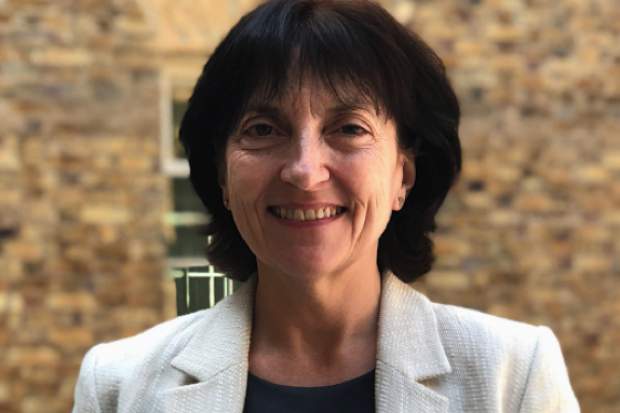 National Inclusion Week 2019 is a fantastic opportunity to share how the Government Property Function is putting inclusion at the heart of decision-making.
Inclusion is vitally important for Government Property. We need buildings to deliver public services every day, whether that's schools, hospitals, offices, fire stations, or many others. Our professionals make decisions on a daily basis that have a huge impact on the design, location and management of the built environment. It is crucial that property decisions are truly inclusive for the benefit of both the public who use our services and also our staff, so that everyone has access to the best possible public services and great places to work. 
The Civil Service has an ambition to become the UK's most inclusive employer, and with property so closely linked to people's experiences of the workplace, Government Property plays an important role in supporting that ambition. 
The Government Estate Strategy outlines how property solutions can support inclusion, from making great Civil Service careers more accessible across the UK, to increasing the efficiency of the public estate. An important step in achieving this is building capability and diversity in our profession so that we have highly skilled staff who better represent the communities that we serve, which in turn will deliver better outcomes for the public. And it's vital that these diverse views are reflected in the decisions taken at the very top.
One way we are doing this is through our Property Leaders Shadow Board, a group of professionals of all grades from different government departments. The Shadow Board draws upon their diverse personal and professional perspectives to scrutinise the senior decision-making process. Shadow Board members attend the Property Leaders Board, the key decision-making board for the Property Function, and provide valuable input and challenge on decisions about strategy, policy and delivery. Each Shadow Board member also acts as a reverse mentor for senior Property Leaders, through a Mutual Mentoring initiative. You can read in another post on this blog what my mutual mentor (and Shadow Board member) Ravinder Cheema has written about his experience of this programme and what he has learned about inclusion and how it has impacted his work.  
Another way we are encouraging inclusivity in the workplace is through our learning offer. All civil servants are required to undertake 'unconscious bias' learning annually, and the Government Property Profession team is holding an RICS Ethics and Civil Service Code continuing professional development event in October (to register please contact gpp@cabinetoffice.gov.uk).
As Government Chief Property Officer and Head of the Government Property Profession, I am passionate about making our profession more accessible and inclusive. In celebrating our current activity to support inclusive cultures in Government Property, I hope we can inspire more change and attract even more talented and diverse people to shape our future public estate.