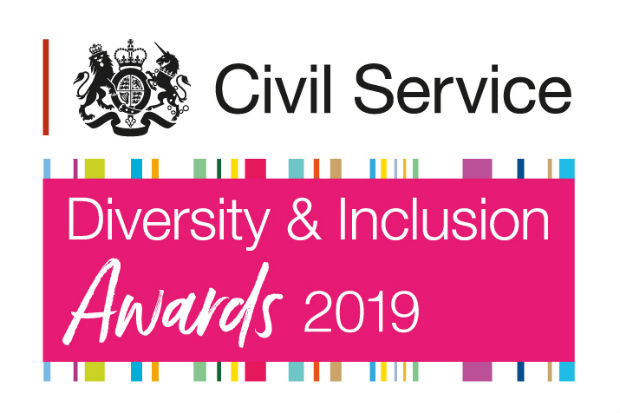 Many of you will have seen that nominations are still open for the annual Civil Service Diversity & Inclusion (D&I) awards. As we approach the final week for nominations – which close on 3 May – I want to reflect on why these awards are so important to us.
Our goal is for the Civil Service to be the most inclusive employer in the UK by 2020. But what do I mean by that as Cabinet Secretary? Put simply, I want the Civil Service to be an employer that attracts the best people, and then offers them a brilliant working experience when they are with us. That is, people from the widest possible range of backgrounds and identities, united by the common purpose of public service: positive impact on our citizens, communities and country, as we deliver the Government's agenda.
People both inside and outside the Civil Service must know that inclusion is the hallmark of how we do business; that behaviours that secure the best from everyone are championed, and those that exclude are challenged and changed. I think we all know that's our goal. But sometimes it's hard to put it into practice, because of workplace cultures that have been in place over some years, or because of competing pressures as our deadlines and priorities change.
Our D&I Awards give us the chance to remind ourselves of these core values, to rise above the day-to-day pressures, and to celebrate the stories of those individuals, teams and networks throughout the country who are leading the way in making the Civil Service a great place to work.
This year, the awards will be judged by some new Permanent Secretary D&I champions, following the retirement of Dame Sue Owen.
Sue's role as the overall D&I champion for the Civil Service will be taken forward by Melanie Dawes (Ministry of Housing, Communities & Local Government), as Chair of the Civil Service People Board, with Antonia Romeo (Department for International Trade) taking over the reins from Melanie as Gender Champion. Jonathan Slater (Department for Education) will take on Sue's role as LGBTI champion. They join a great team of existing champions:
Richard Heaton (Ministry of Justice) – Race Champion

Bernadette Kelly (Department for Transport) – Social Mobility Champion

Philip Rutnam (Home Office) – Disability Champion

Clare Moriarty (Department for Exiting the European Union) – Faith & Belief Champion

Jonathan Jones (Government Legal Department) – Health & Wellbeing Champion
So, if you've worked to make the Civil Service a more inclusive place for your colleagues in any way – big or small – please consider submitting a nomination before 3 May 2019.

Just go to the Civil Service Diversity & Inclusion Awards' website, where you can find more about the process, as well as stories from previous years' nominees and winners, all of whom are helping us become the Civil Service we want to be.