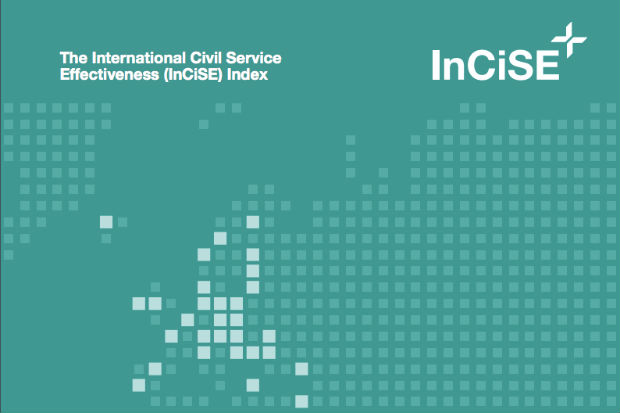 I am proud to say that the UK Civil Service has come top in an international index of civil service effectiveness.
The second publication of the Index of International Civil Service Effectiveness (InCiSE) scored civil services in 38 countries around the world on their performance against 12 core indicators. These cover everything from policy making, to procurement, and capabilities, to the behaviours important in a modern civil service, such as openness, integrity and inclusiveness.
The UK Civil Service ranked first in terms of its overall performance (up from 4th in the 2017 pilot), with particularly high scores for Policy Making, Regulation (in which it was ranked the best), Fiscal and Financial Management, Procurement, and Openness.
This is a tribute to the professionalism and dedication of civil servants in all the administrations of the United Kingdom, particularly at a period of such exceptional challenge for the country.
It reinforces everything I've said about the sort of Civil Service I want us to be, summed up by the themes of teamwork, impact and trust – one that's united in its public service purpose and by the timeless values of honesty, integrity, impartiality and objectivity.
The end result of all this must be the best outcomes for the country and its citizens, the positive impact we have on their lives in providing world-class services, and the trust this engenders.
Our top ranking in the Index is a really encouraging result. It is an important guide for us within the Civil Service, and for those outside, whether citizens or politicians, to show that we are improving our performance over time.
But, let's be clear, the index is not about outdoing other countries. It's about always looking to do things better, rising to the challenges that the modern world throws at us, and how we serve our citizens.
Yes, we can and should be pleased with where we're doing well, and be sure not to slip back from the standards we've set for ourselves. But we must also look hard at where the index shows we need to improve, and where we can learn from civil services in other countries in areas where they are ahead of us – just as we can share our best practice with them.
This is how we can be even better. Let's make that our common endeavour.