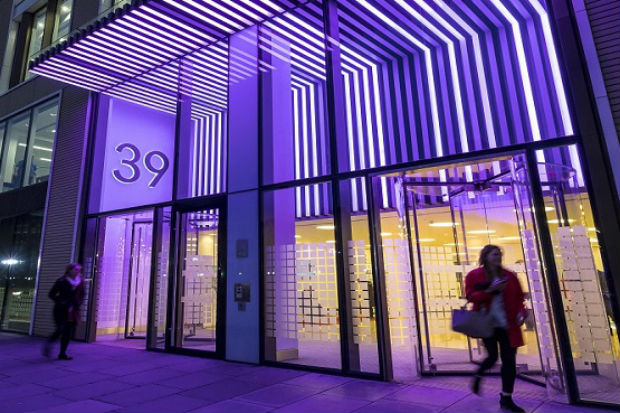 In my winter round-up at the end of last year, I shared how the Department for International Development celebrated International Day of Persons with Disabilities and asked you to send in your own highlights and photos.
I am pleased that so many departments and agencies got involved, with a record number lighting up their buildings to support the PurpleLightUp movement and to raise disability awareness.
Here are a few highlights from the stories you shared.
Gnome central
Not to be outdone by last year's interactive dinosaur, Nellie, the Planning Inspectorate, in partnership with Highways England, HM Revenue & Customs, Legal Aid, Ofsted and the Crown Prosecution Service, came up with a creative way to promote hidden disabilities in their Bristol office. As part of a week-long disability awareness event, colleagues were asked to follow a 'Name that Gnome' trail to find out more about each gnome and their hidden disability.
Purple reflections
As well as lighting its Victoria Street, London, offices purple to show their support, the Department for Health & Social Care held a week of celebrations, in which they shared their reflections on the progress towards becoming a Disability Confident Leader. They also arranged sessions to share hints and tips on how to support disabled colleagues, which included an autistic colleague speaking about their personal experience of living with this condition, to raise awareness.
Golau porffor fyny (PurpleLightUp in Welsh)
The Welsh Government arranged a programme of events in their Cardiff and Llandudno offices. Highlights of the day included an opening address by the Permanent Secretary, Shan Morgan; discussions on the social model of disability, and on hidden disabilities, and a presentation on the history of British Sign Language.
Purple Allies and celebrity support
The Foreign & Commonwealth Office celebrated by hosting a Purple Allies and Champions panel discussion chaired by Richard Moore, former British Ambassador to Turkey and now FCO Political Director. It included Richard's wife Maggie Moore, disability campaigner and owner of Turkey's first professional guide dog Star; Sally Mulready, campaigner on equality issues; and Paralympian Susannah Rodgers MBE – The Accidental Athlete.
The FCO staff network Enable also organised a campaign to reach 1,000 members, and asked colleagues to wear purple to show their support. This included their celebrity Chief Mouser Palmerston, sporting a new purple collar.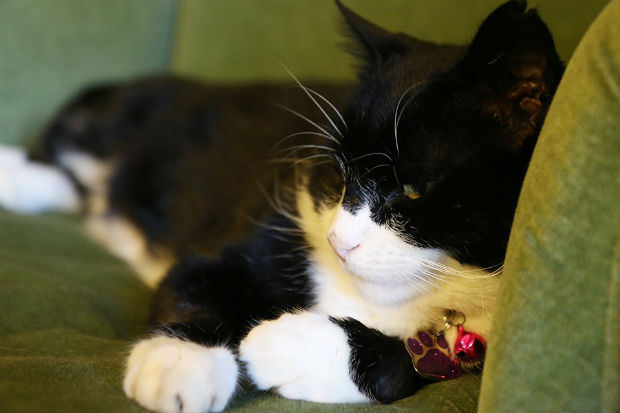 How to train your dragon and Dementia Friends
The Ministry of Justice hosted a number of purple-themed events across the UK in the first week of December. They invited Macmillan Cancer Support to discuss 'Cancer in the workplace', and held a 'How to train your dragon' assistive technology session and a talk from the MOJ Carers Network on how to become a dementia friend. In the regional offices, the purple theme continued with a dress-down day and cake sales, which even included purple drinks.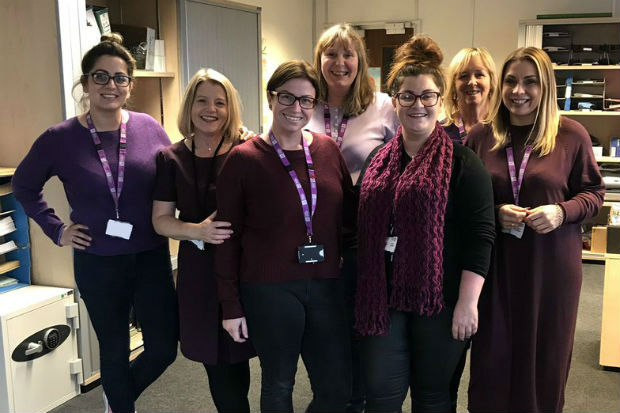 You stepped up
It's great to hear about strong participation by government departments and agencies, with staff across the UK and overseas showing their support and coming up with innovative and fresh ideas to celebrate this day. I wish to thank everyone who took part in making last year's International Day of Persons with Disabilities and the PurpleLightUp movement a great success.
I have particularly enjoyed hearing about your various activities and I am aware that I have highlighted just a few examples of the many initiatives that took place across the Civil Service. Please do feel free to post a comment to let others know about any additional activities undertaken by your own business area to mark the day.
I would encourage you all to build on this activity by continuing to seek innovative ways to build disability inclusion and to raise awareness, not just on International Day of Persons with Disabilities, but throughout the year.
You truly stepped up to the challenge. I look forward to a bigger, bolder and even more purple programme of activities to mark 2019 International Day of Persons with Disabilities later in the year.