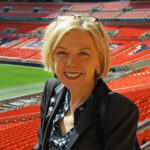 This year's Rio 2016 Olympic Games have been extremely successful for Team GB, finishing an overall second in the medals table. I send congratulations to all athletes who participated in the Games and good luck to athletes competing in the Paralympic Games.
As LGBTi champion for the Civil Service, I was particularly moved and proud to hear that this Olympics made history in a number of areas affecting the LGBTi community. Rio 2016 had a record number of 44 'out' athletes competing, almost double the number at London 2012, and a record number of at least 9 'out' Paralympians.
Rio 2016 also marked the first time that a same-sex married couple competed in the Olympics together, as well as the first time a same-sex married couple won gold medals together. Helen Richardson-Walsh and Kate Richardson-Walsh travelled to Rio as a married couple having played hockey competitively together for a number of years, starting a relationship before the Beijing 2008 Games.
Another particularly moving moment for the LGBTi community, was when Marjorie Enya, a Brazilian TV presenter at the Games, asked Isadora Cerullo to marry her on the pitch after the rugby sevens finals. This was a moment that left many viewers, as well as Clare Balding, the British BBC presenter covering the Games, who is openly gay, close to tears.
These Olympic Games also welcomed the new International Olympic Committee rules with regards to transgender and intersex athletes. It is no longer compulsory to undergo hormone testing, as little scientific evidence is available to prove high levels of testosterone provide an unfair advantage in sport. As well as those mentioned above, other high-profile Olympians entered the Rio 2016 Olympic Games as openly LGBT.
Nicola Adams became the first female LGBT Boxing Olympic Champion in London 2012 and went on to retain her title in Rio 2016. She is openly bisexual and was named the Independent's "Most influential LGBT person" in 2012.
Tom Daley made history as the youngest competitor of any nationality to compete in the Olympics in 2008.  Shortly after his victory in the London 2012 Games,  he came out as a gay man via a YouTube video. He became engaged in 2015 and was publically supported by his fiancée at the games.
Lee Pearson is a 10-time Paralympic gold medallist and was voted as Paralympics GB's flagbearer for Rio 2016. He has been openly gay throughout his time competing.
Sadly, despite these fantastic achievements, research with the LGBTi community in the UK shows that homophobia, biphobia and transphobia in sport is still prevalent, and barriers to participation remain. Our sport and physical activity strategy, "Sporting Future, A New Strategy for an Active Nation", developed by our Sports Team in the Department for Culture, Media & Sport, sets out a number of actions that will be taken to ensure that all underrepresented groups - including the LGBTi community - can take part in sport and wider physical activity.
The Culture, Media and Sport Select Committee are currently conducting an inquiry into homophobia in sport and will report their findings later this year. DCMS, on behalf of government, provided written evidence, which committed to fully implementing the actions contained in the Sporting Future strategy and to work with sport to find further ways to tackle this important subject.
Tracey Crouch, the minister responsible, is determined to see the sport sector come together to create a truly inclusive environment for everyone and calls for an end to all discrimination in sport.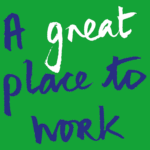 I believe that these recent events should be a time to celebrate the achievements of these athletes and to celebrate within the LGBTi community. As a Civil Service, we should look to these Olympians as role models and celebrate their successes. I hope that by doing so, rather than remembering them specifically for their sexual orientation, we will be able to work together to reduce homophobia in sport.