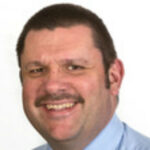 If the highest income earner in your household was employed when you were aged 14, did they supervise any other employees? What type of school did you attend?
These are just two of the questions senior civil servants have been answering anonymously over the past month, all with the aim of gauging how socio-economically diverse the most senior ranks of the Civil Service are.
It's not as easy as it sounds.
Ask three people from similar backgrounds "are you working class?" and I expect you'll get three different answers. Is your socioeconomic status decided at birth, or is it shaped by where you go to school, where you work and where you live? It's a really complicated topic, which is why we've chosen some more nuanced questions, as well as trying to get at the role self-perception plays by asking "do you consider yourself to be from a lower socio-economic background?".
No socio-economic survey can be perfect, but by asking questions about people's education, family background and work history, we hope to get beyond personal biases or assumptions.
Why do we need this data? Social mobility is usually defined as the relationship between where we start in life and where we end up. By looking at where our senior civil servants started out, we can try to assess how good we are at recruiting people from diverse backgrounds, and then encouraging those people to progress.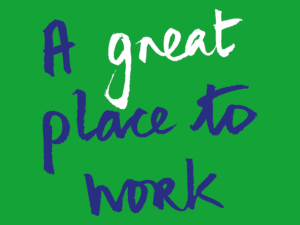 We've come a long way already. We're making our Fast Stream more attractive to people from diverse backgrounds through better outreach, a shorter assessment process, the creation of regional assessment centres and a better offer for people who join through summer diversity internships. When it comes to applying for the scheme, we know that some people get more support from their university or their friends and family than others, and it's our responsibility to make sure we don't miss the potentially exceptional civil servants who haven't got access to that support.
We've also expanded the apprenticeship route into the Civil Service, so that we bring in more people from backgrounds that are traditionally underrepresented. To complement that, we're working more closely with schools, offering students mentoring and CV workshops led by civil servants.
We know that this survey seeks responses on issues that some of us may find difficult to address, but with the insights gained, we will be able to derive a small set of the most effective measures for understanding socio-economic background. Armed with quality data, we'll be much more able to refine and target the steps we take to improve our socio-economic diversity. It's really ground-breaking stuff.
When I think about social mobility in the Civil Service, I remember the moment when one of my former bosses said to me 'which college did you go to?' When I replied, Norwich City College, it quickly became clear they'd been expecting an answer more along the lines of St John's, Trinity or Christ Church. No one should be made to feel that their background isn't 'good enough' to get them to the highest levels in the Civil Service.
This survey helps us make sure we're doing everything we can to achieve that goal. It's a goal that really matters – not just for us, but for future civil servants and the people we serve.