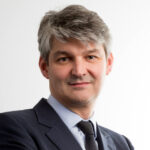 Sir John Chilcot's Iraq Inquiry Report, published on 6 July, is a major milestone in British public life. It's extremely wide-ranging in its 2.6 million words, spread over its executive summary and 12 main volumes. And it needed to be, not least to address the concerns of Service families still living with the consequences of the conflict. Much of the report makes for sober reading.
Chilcot offers a deeply forensic account of the way in which civilian, military and intelligence services worked together, and with the political leaders of the day, to deliver a major overseas intervention. It identifies patterns of behaviour and culture that are hard to spot day-to-day, but which become apparent when seen over the extended period (2001 to 2009) covered by the report.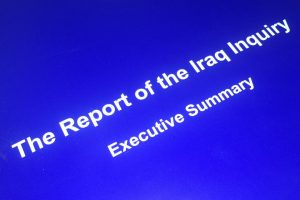 Despite the EU Referendum result and its political aftershocks, the report's publication attracted much media attention, three days of Parliamentary debate and a House of Commons Defence Committee hearing. But what happens now?
The report doesn't just look at the department I lead, the Ministry of Defence (MOD). It covers the activity of all the government departments involved in the Iraq intervention. Indeed, many of its observations will be relevant for all departments, whether represented on the National Security Council or not.
And that's why we are now working closely together across government to assess which issues identified by the report might still need fixing. There's been a great deal of change in the UK's national security apparatus in recent years, not least the establishment of the National Security Council and its supporting bodies. It feels to me, as someone involved in national security on a daily basis but new to it, that we do things in a pretty coherent, collaborative way.
In the MOD specifically, we've changed much of the way the department works – including by learning lessons from all the operations we've undertaken over recent years.
But there's absolutely no room for complacency. As Sir John Chilcot said in his 6 July statement, "the UK military role in Iraq ended a very long way from success"; and, "the Government failed to achieve its stated objectives". When you read the report, you can feel the machinery of government grinding, lurching, not operating smoothly.  
However much we have learned and changed, I and other colleagues have a clear sense that there is more to do across government, including in Defence. It is because our business is so important – and so difficult – that we must make sure we do everything we can to ensure that all of the key lessons are learned, implemented and endure.
That means looking closely not only at the way our business is organised – the structures and processes – but also at how we do business – the cultures and behaviours. In pressurised, volatile situations we all know that organisations tend to default to comfortable ways of working, and Chilcot amply demonstrated the dangers of that.
For example, do we query our analysis of the world in which we operate strongly enough? Do we enable our people to challenge received wisdom? Are we good enough at thinking ourselves into the future? Do we check and double-check our strategies rigorously enough? Are we sufficiently diverse to embrace a range of perspectives in our decision-making? How adaptable are the various cultures within government?
The answer to these questions, and to many others, is often "not really" or "not always". As soon as "The Report of the Iraq Inquiry" was published, I set up a team, led by a senior civil servant and working with military colleagues, to do a diagnostic of how we currently do business, and to see how it shapes up against what Chilcot tells us. Where we fall short, we'll be taking action to make sure we do better in future.
We'll be transparent about what we're doing. Of course, there's a certain amount in the national security sphere that has to be done in confidence. But there's also a lot that doesn't need to be, and we want to encourage a really open dialogue about what needs to change. This blog is part of that.
The country is engaged overseas in a number of theatres and there will be overseas interventions in future. We cannot know when, and we cannot know where, but the world remains as uncertain and dangerous as ever. When we make those interventions, our commitment is to ensure that we do so on the basis of the best possible understanding of the situation, a robust decision-making process, and with the very best tools needed to do the job and a culture that does not stifle debate and challenge. Chilcot, with its sweep and its insight, will help all of us across the Civil Service to do that.