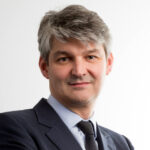 I joined the Civil Service just over 12 years ago, partly to exploit, in a richer, more complex environment, the skills I had developed over the previous 13 years in the private sector.
I was lucky in my timing; the appreciation of the specific skills I brought from a commercial, corporate finance background was rising up the agenda, and my aspirations for my new career have been hugely outstripped.
One aspect of that has been the astonishing range of skills that the Civil Service could already boast. Our colleagues display a range and breadth of skills far beyond that of any other organisation, no matter how big. And I very much include policy development in that, not just the skills that have analogues in the private sector. When they work in harmony, as they did, for example, in our response to the Ebola outbreak in West Africa, the results are astonishing.
But there is plenty more to do. The Civil Service is investing heavily in skills development as well as moving towards a career model that is focused as much on functional specialisms as on career generalists. The Civil Service is also contributing significantly to the Government's target to create 3 million apprenticeships by 2020. In Defence, we will account for 50,000 of those, offering key skills development for young people through either military or civilian work.
We've introduced 'STEM futures' (in science, technology, engineering or mathematics) for science graduates, offering development opportunities through work experience in the public and private sectors and academia. The Civil Service is also investing in the development of the digital profession and the dedicated Government Digital Service, so that we are better at using emerging technology to raise the quality of our services.
Civil Service Awards – Skills Award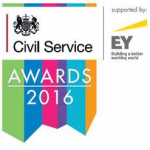 It's important that we take pride in the skills we have and that's why I'm delighted to be acting as champion for the Skills Award at this year's Civil Service Awards. This will recognise and celebrate the very best initiatives that strengthen skills, and I encourage you all to think about nominating a person or a team you've worked with who has made a difference in this area at any level.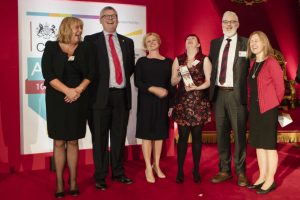 We want to hear about examples of best practice you've seen for learning and development or championing innovative ways to develop skills, either in the Civil Service or the wider UK economy. Or about teams that are investing in their people to get the right balance of capability, talent and experience.
The Civil Service has a massively positive story to tell on skills and I'm keen that we use these awards to showcase outstanding practice. Not only will this support our people to develop even further, but it will help attract the next generations of civil servants. I look forward to seeing plenty of nominations.