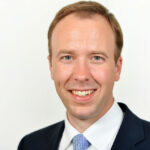 The Civil Service's mission is to improve the lives of everyone in Britain, and to help the government of the day put its manifesto into action.
This means tackling some of the most complex issues facing the country, responding to both the challenges and the opportunities of our times.
Following the result of the EU referendum there is no doubt that we face another significant challenge, but I have every confidence that you are up to the job.
I was fortunate enough to attend Civil Service Live in London today, where I talked with civil servants from a number of different departments. I find these events incredibly valuable, as they showcase the variety of roles civil servants play in supporting, securing and improving the nation. And they are a valuable opportunity to share ideas and network across government.
As the Civil Service faces up to one of the most complex and important tasks it has faced in decades in implementing the outcome of the EU referendum, it will need to work ever more flexibly and collaboratively.
It must move forward against a challenging backdrop of change, not only from the outcome of the referendum, but from the revolution in digital technology that is transforming ways of working and giving citizens more choice, information and power than ever before. All while the day-to-day business of government continues.
Today, at Civil Service Live, I have launched the Civil Service Workforce Plan. This sets out what we need to do to respond to changes now and in the future, and it provides the mechanisms that will allow us to do so.
The Plan sets out a clear vision of the Civil Service workforce we want to see in the future, with a focus on five key priority areas:
The Civil Service must attract and retain people of talent and experience from a range of sectors and all walks of life.
We have to draw upon the largest talent pool possible and swiftly move people into and across the Civil Service. We welcome those with diverse experiences across all sectors, who share our passion for serving the public. So we will be providing more opportunities for movement through new secondments, the development of regional hubs and opening up recruitment into the Civil Service.
The Civil Service must build career paths that encourage a breadth of experience and a depth of expertise.
We need planned and considered movement that builds skills and expertise where they are needed, while recognising that it can take time in post to build experience. The professionalisation of the Civil Service has begun, and our Plan will take it further. So the Civil Service will build career paths at all levels of the organisation, offering the right opportunities to build a successful career.      
The Civil Service must develop world-class leaders, who are inspiring, confident and empowering.
The best leaders challenge and inspire people to be the best they can be. This is not just a task for those in formal leadership positions, the Civil Service needs leaders at all levels. So as well as launching a new flagship leadership academy to provide world-class learning, we will create leadership and management apprenticeships.
The Civil Service must be the most inclusive employer in the UK.
To serve modern Britain, the Civil Service must become more like modern Britain. There is huge potential in diversity, and organisations work better for it. So we must cast the net wider, attracting and developing the best talent from across society. Our ambitious social mobility strategy set out steps for us to achieve this. We will also be reviewing the employee experience, including how the Civil Service identifies talent, to ensure every talented individual has the opportunity to progress, regardless of their background.
The Civil Service must develop cost-effective and flexible reward structures that enable us to attract, retain and develop the very best talent.
As the external environment continues to change, demand for skills in areas such as digital and commercial continues to grow. That is why we are committing to develop a long-term reward framework that is fair for Civil Servants and the taxpayer, and supports the transfer of scarce and valuable skills in, out and within government. As one of the first steps on this journey, we are developing a flexible reward framework for in-demand skills such as Commercial. I want all civil servants to be part of these changes. And all civil servants should find something for them in the new Plan.
I believe this I believe this Workforce Plan offers real opportunities for you to develop your skills, build your career and achieve your potential.
I've said I want to see Civil Service jobs as good as at Google. They are already on a different level because our mission is so vital to the health, security and prosperity of the nation. Together, I am confident we can complete that mission.
Our Civil Service is rightly admired as one of the best in the world, but together we must make it even better. I am confident that over the next few years we can complete that mission.