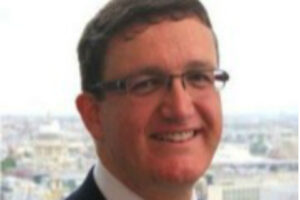 As I shared in my last blog, one of my priorities is ensuring that the Civil Service is a role-model employer in the UK that welcomes and champions all kinds of diverse groups. I am committed to promoting equality and valuing inclusion, and I know this is a top priority for the whole leadership of the Civil Service.
On 2 February the Minister for the Cabinet Office delivered a speech about inequality in the public sector. This set out his vision for the Civil Service to lead the way in improving social mobility through an inclusive working environment. As the minister said, 'we need to think about diversity not just in terms of legally protected characteristics – gender, sexual orientation, race, disability – but in terms of making sure institutions are full of people from different backgrounds, experiences, and attitudes'.
Ban the Box
To do this we need to ensure we have the best possible mix of talent and act to remove barriers for all individuals, including ex-offenders. That's why I am proud that the Civil Service is championing the Ban the Box campaign that aims to provide fairer opportunities for offenders to compete for jobs by encouraging employers to remove the tick box asking about criminal convictions from application forms.
Today (8 February 2016) as part of a wider set of measures to support the rehabilitation of offenders, the Prime Minister announced that the Civil Service will not ask for details of criminal convictions at the initial recruitment stage, subject to any exceptions for jobs with specific security requirements.
The Prime Minister is keen to encourage employers to support the Ban the Box campaign, as there are an estimated 10 million people with a criminal record in the UK, which is a significant proportion of the population. At present, over 60 per cent of short-term prisoners re-offend within a year of release at great cost to business, communities and taxpayers. However, it's encouraging that research shows that employment reduces reoffending by up to a half, so it is critical to reduce barriers to work for individuals with criminal convictions.
Giving people a level playing field
As a senior leader in this organisation, I do recognise that we also have a duty of care to our staff and the members of the public that we serve. The Civil Service will still ask about criminal convictions during the recruitment process, but we will do this after the initial application form stage. We recognise there may be some roles with specific security requirements and these will be exempt from this approach: for example roles in law enforcement such as prison officers. Our safeguards will also remain, which require all offenders to declare certain previous convictions when applying for jobs in sensitive areas, such as working with children and others in vulnerable circumstances. This announcement will not change any security procedures and we will still be operating in line with Government Security Secretariat requirements.
The Ban the Box campaign matters and I'm proud to support it because it aims to give offenders a level playing field and a fair chance of getting back into honest work in order to become productive members of society. Most crime committed is relatively minor, often resulting in fines and community sentences. This means that a significant proportion of the population has had a conviction at some point in their lives. Few of these pose a serious risk of harm to the public but they can make it challenging to find employment. I believe that the Civil Service has a key role in supporting the rehabilitation of offenders and that it's important that we are genuinely committed to considering all candidates, including ex-offenders, on merit.