Amy Rees, now Principal Private Secretary (PPS) at the Ministry of Justice (MoJ), won the 2010 Civil Service Award for Leadership as governor of Brixton Prison, a role for which she also received the coveted Cabinet Secretary's Award. She talks about her time at Brixton and what the awards meant to her.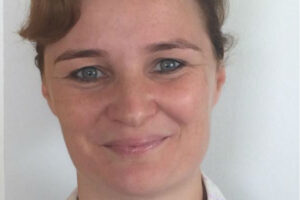 I won the Civil Service Award for the three years I spent governing Her Majesty's Prison Brixton, which was then a large inner city London Category B local prison with a lot of problems.
A Category B is a medium prison, for those who don't require maximum security, but for whom escape still needs to be very difficult.
When I arrived, the jail had experienced eight self-inflicted deaths in the space of seven months, the highest Mandatory Drug Testing rate, the highest staff sickness levels, and a staff level transfer moratorium, for fear of a mass exodus. While I was there, all of these things got better: there were no deaths in three years; we had one of the highest levels of staff engagement in the People Survey;  and the prison achieved a very decent inspection report.
We did, of course, experience difficulties, mostly in persuading people – prisoners and staff – that life could be better. There were also so many things to improve that it was easy to be distracted or disheartened. I made sure that we focused on three things at a time: we set a goal, explained why it was important and we celebrated success – particularly, each and every time we saved a life.
Another example of how we dealt with things a little differently was – rubbish. Prisoners tended to throw rubbish out of their windows, attracting rats and other vermin. We could have responded by keeping the windows closed, but with the prison already a very hot environment, we took a different approach. We planted flowers under the windows around the prison, and gave six of our most difficult prisoners the task of tending the garden. The rubbish and vermin problem quickly disappeared.
I am now the PPS for the MoJ, working with a pretty big ministerial team. I do think the awards were part of the reason I felt able to cross traditional boundaries from the operational frontline to a private office role. They are also important because:
they celebrate diversity in the widest sense of the word, and tough frontline roles in particular
leadership is recognised as a distinct skill, rather than something that is just woven into promotion
winning the award really mattered to the staff as well, who were incredibly proud the prison won
I want to end by giving one more reason why awards are so important. I am not sure that I prevented re-offending in Brixton as much as any of us would have wanted. I am equally unsure whether I changed penal policy, or pushed boundaries. But what we did do, every day, was bring some decency and humanity to the darkest moments of people's lives. I believe that work matters. And I believe it mattered that the Civil Service Awards brought us recognition for that work.
Video transcript
"So it's a really good question about why people should nominate for the Civil Service Awards. They're a really fantastic opportunity to be recognised, not just the individual or the team, but the effect it has on others around them. There's an amazing array of work that goes on across the Civil Service, some of it absolutely in the public spotlight and some of it not. It's such an important opportunity to recognise all that amazing work and to thank people for their amazing contributions.
What impact did winning the award have on me? Well it had a really positive impact on the staff, and I had quite a big staff group at the time. They felt that their hard work had been recognised, which was really great, and it was beyond just me. It also helped to get me some exposure in the Civil Service, and I think helped me to cross some organisational boundaries and allowed me to do work in the wider Civil Service that perhaps I wouldn't have been considered for before winning the award."