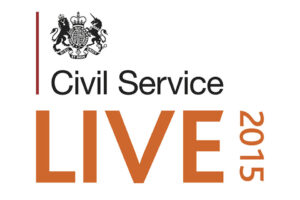 From small beginnings, Civil Service Live has become a major event in the annual Civil Service calendar.  This year, with a new Government, it will be particularly important.  I am therefore very pleased to be leading one of the four themes for this year's conference:  the new UK Government.
We spent a lot of time earlier this year preparing for the new government, and Ministers have been very clear that they want to get off to a flying start.
At all of this year's events – five in total across the country – we will have senior Ministerial speakers as well as senior officials from across all government departments.
As well as major plenary events, we have structured our seminars and workshops around 6 major issues which will be addressed by senior colleagues:
The long term economic plan
Schools, hospitals, housing
Our relationship with the European Union
A union for the 21st century
Preventing terrorism and countering extremism
Making welfare fairer and controlling immigration
It gives me great pride to have worked to get some fantastic sessions on offer:
You can hear Nick Macpherson (Permanent Secretary at HMT) speak about the government's long term economic plan, and Philip Rycroft, DG at Cabinet Office, will explain the impact of devolution on all our work. You can learn about  working with Europe from Ivan Rogers (UKRep), Tom Scholar (No.10) and Jonathan Faull, (EC), and Jeremy Moore (DG at DWP) on how DWP is transforming its operational delivery to make welfare fairer. In particular I hope you will attend the sessions I'm running on HS2 in London and Manchester.
With the election still fresh in our minds, it doesn't get more topical than hearing about the priorities of our new government. This is a great opportunity to hear firsthand about our priorities that only an event like Civil Service Live can give you.
Register now and I look forward to seeing you there.