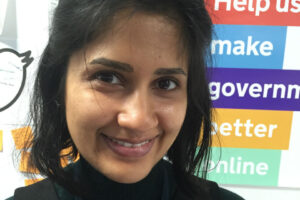 Hi, I'm Neha Datt and I'm the product manager for Civil Service Learning's (CSL) new digital service.
Across government, we've a big challenge ahead of us as we push to deliver better services to the public on reduced budgets. We know we need to grow our capabilities, and make better use of technology. We believe an integral part of this is for us to change and improve how we support civil servants learn and develop, and to focus on what our users need.
The team at CSL has just started an alpha – this is where we aim to build a working prototype of a new digital service. We're excited about understanding our users and their needs, and helping them solve the problems they face in their complex and diverse environments.
There have been some great insights and ideas coming out of the user research sessions. These started during the discovery phase of this project, including the great hack event we had at Civil Service Live, where our users told us what they thought about our service, about how they learn and how they'd like to learn.
One of the outputs of the discovery phase was a vision for our new digital service for learning. Our vision is to have a strong culture of learning: where people are fired up about learning, where civil servants can find others to help them with their problems, where experts can teach and coach others in their communities, and where civil servants can be empowered to make changes and feel valued for their work.
This has meant we needed to start at the beginning, and ask ourselves "what is learning?"
Learning is...
It turns out that learning is a whole range of things that many of us aren't used to thinking about.
Learning is:
asking a colleague for help when you don't know how to do something on your computer
watching a great TED Talk and then sharing this over Twitter
attending a meeting to see how it's done well, and then showing someone how to chair a meeting with people they've never met
reading an article online
letting a colleague shadow you for a day
Learning is so many things, and it's happening all the time, even when we don't realise it.
Personalised, relevant and informal
So learning is continuous, but we don't always find it easy. How do you find that person who can help run that meeting? And how can you view that TED Talk you've heard about when you can't even access videos on your work computer?
Our learning services need to be personalised for you and relevant to your problems and contexts. You need to be able to tap into communities and learn things quickly enough to solve the problems at hand. You also need to be able to learn anything anywhere, anytime - whether it's Googling a question on your work desktop or answering a question from your mobile.
During the discovery phase we found out some of the challenges you can face when learning. These have given us some themes to explore in our alpha phase. The focus now is to explore how personalised, relevant and informal learning can meet user needs and the objectives of the Civil Service. We'll also be investigating how communities, environments and tools (e.g. smart phones, tablets) that enable learning fit into this picture.
Senior support + new contracts + modern technology = a fantastic opportunity
The timing for this couldn't be better! With support from ministers and the Chief Executive of the Civil Service, new contracts and suppliers coming on board, and the endless possibilities of modern technology, we have a fantastic opportunity to deliver a great learning service for our users. Plus we're a part of Government as a Platform - but more on that in a later post.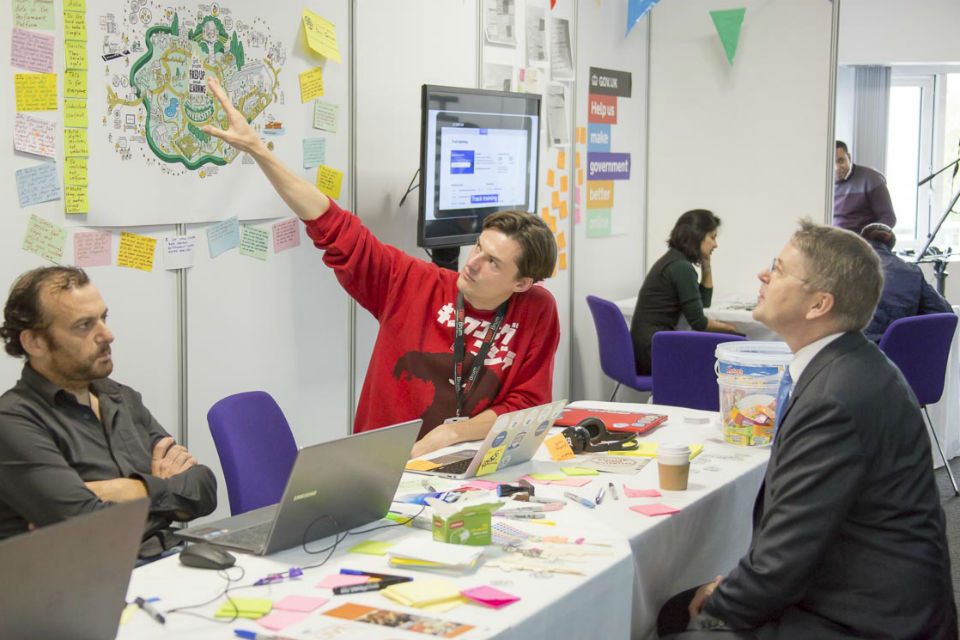 This is the exciting part: we're continuing our research as we move into alpha and will be prototyping the ideas that come from this. Our users want to experience learning in a consistent way, so we're collaborating with colleagues in the learning and development space across departments.
We'd love to hear from you, our users. Are you working from home, on different sites, or in an office? Do you work in the UK or abroad? Are you a certified professional or do you have expertise in a particular area (e.g. tax)? Perhaps you use particular technology to assist you in your day-to-day job, or you have skills you've developed outside of work, or in a previous role that you think are useful to the Civil Service now?
We're keen to work with you, to understand your needs and get you involved in shaping the new learning service.
Do drop me line if you'd like to get involved on neha.datt@digital.cabinet-office.gov.uk or follow me on twitter @oliphantism. You can also find out what we're up to by following @CSLGOVUK.